Aspire Pupil Tracking is FFT's brand new system that lets you follow the progress of your pupils from assessment to assessment and year to year.
---
Compare your Key Stage 1 and Key Stage 2 tests, teacher assessments, FFT estimates and targets in one single integrated system.
---
---
---
---
---
Monitor and track individual pupils, classes, groups and cohorts
---
All your assessment data in one place
Aspire Pupil Tracking – simple and intuitive
---
Set up & sync
Setting up is is quick and easy. Aspire Pupil Tracking syncs with your MIS and automatically adds all your pupil, teacher and class data in minutes.
Assess
Aspire Pupil Tracking allows you to analyse a range of in-year test and teacher assessment data in one place by automatically converting your data into a single 'common currency' – a DfE scaled score!
Track
Track the live progress of pupils, classes, groups and Year cohorts over time using FFT's easy to use and familiar dashboard reports.
Compare
Automatically compare your latest in-year attainment to FFT's established benchmark estimates. Quickly identify additional intervention requirements and ensure that pupils remain 'on-track'.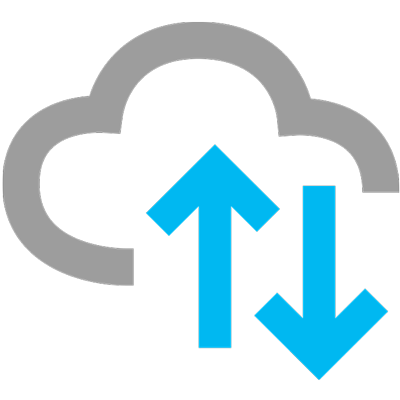 Aspire Pupil Tracking uses our in-built Data Exchange system to automatically sync with your school MIS, ensuring that pupils and classes are always up to date.
---
Get set up today
---
Input assessment data on-screen, via spreadsheets or direct from your assessment provider!
---
---
---
---
---
What our early adopter schools are saying...
"Fantastic to have all of my assessment data in one place"
"Great to see the scaled score conversion from all my tests"
"This system is a game changer!"

The complete primary tracking solution in a single package
A new pupil tracking tool for Primary schools from FFT Education.

Free to use for all FFT Aspire subscribers up to April 2020.

Analyse all your assessment data in one place – teacher assessments, standardised tests*, DfE KS1 and KS2 tests.

Automatically converts tests and teacher assessments into a single 'common currency' – DfE scaled scores.

Understand how much progress your pupils, classes and cohorts are making over time using real-time assessment data
Compare your current assessment data to FFT's estimates of future performance or your own targets in real-time.

Uses FFT's familiar dashboard reports to make your analysis quick, simple and effective

Quickly identify where pupils, classes or subjects may need additional in-year support

No need to import or input pupil and class data. Automatically syncs with your school MIS.
* Includes RS Pira, Puma and GAPS tests. Other test provider data will come on stream during 2019 and 2020.
Easy to use
---
---
Clear and simple interface
Fully integrated
---
---
Fits with your existing Aspire system
Intuitive
---
---
Get the information you need quickly
Real-time data
---
---
Syncs with your school MIS
---
---
---
Where can I find out more?
Aspire Pupil Tracking will be available to all Aspire primary, infant and junior schools from September 2019 and completely free to use up to April 2020.
Try out Aspire Pupil Tracking and much more at one of our autumn 2019 Tracking for Success roadshow events >

Contact our support team or call us on 01446 776262 (option 2).

Keep a lookout on FFT Aspire and fft.org.uk for the latest Tracking information and developments
---
See Pupil Tracking live
Contact FFT