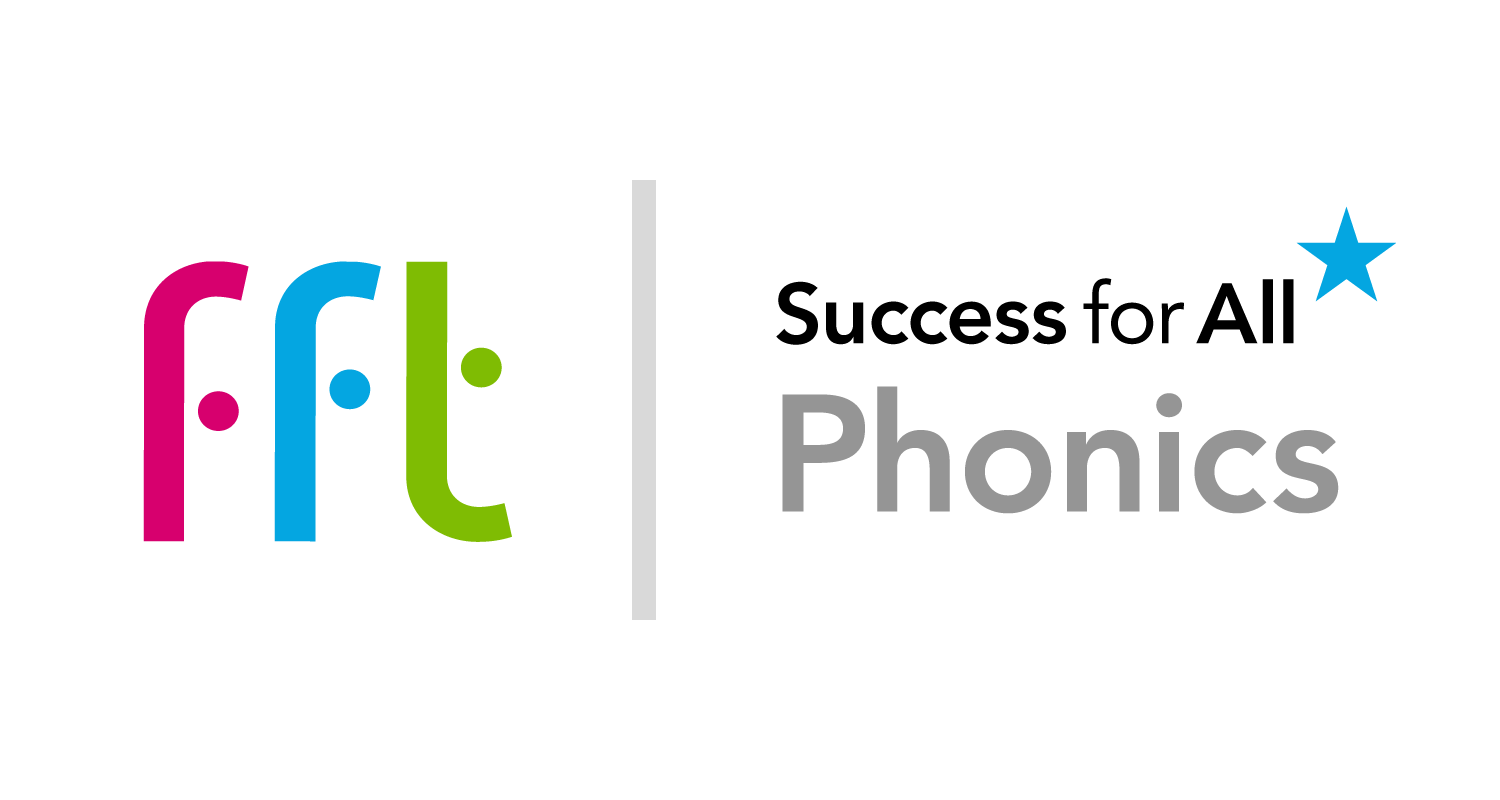 decodable reading books available online and in print
68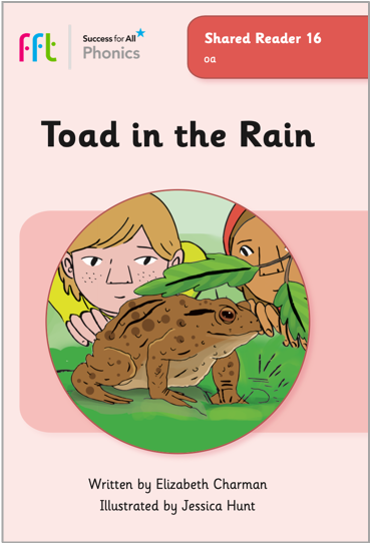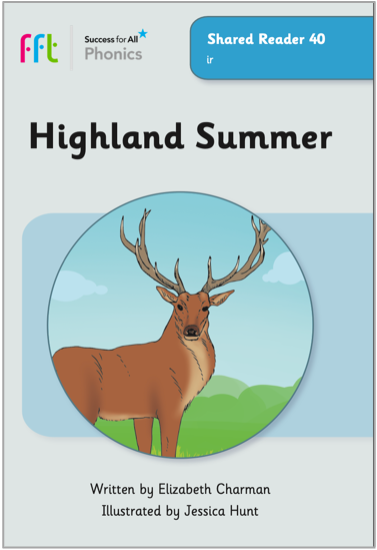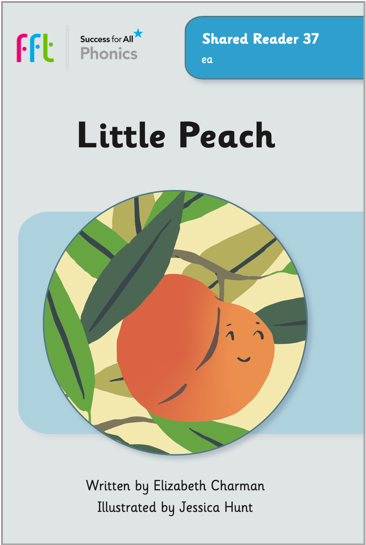 Weekly scope and sequence linked to Letters and Sounds

Complete set of printed and online teaching resources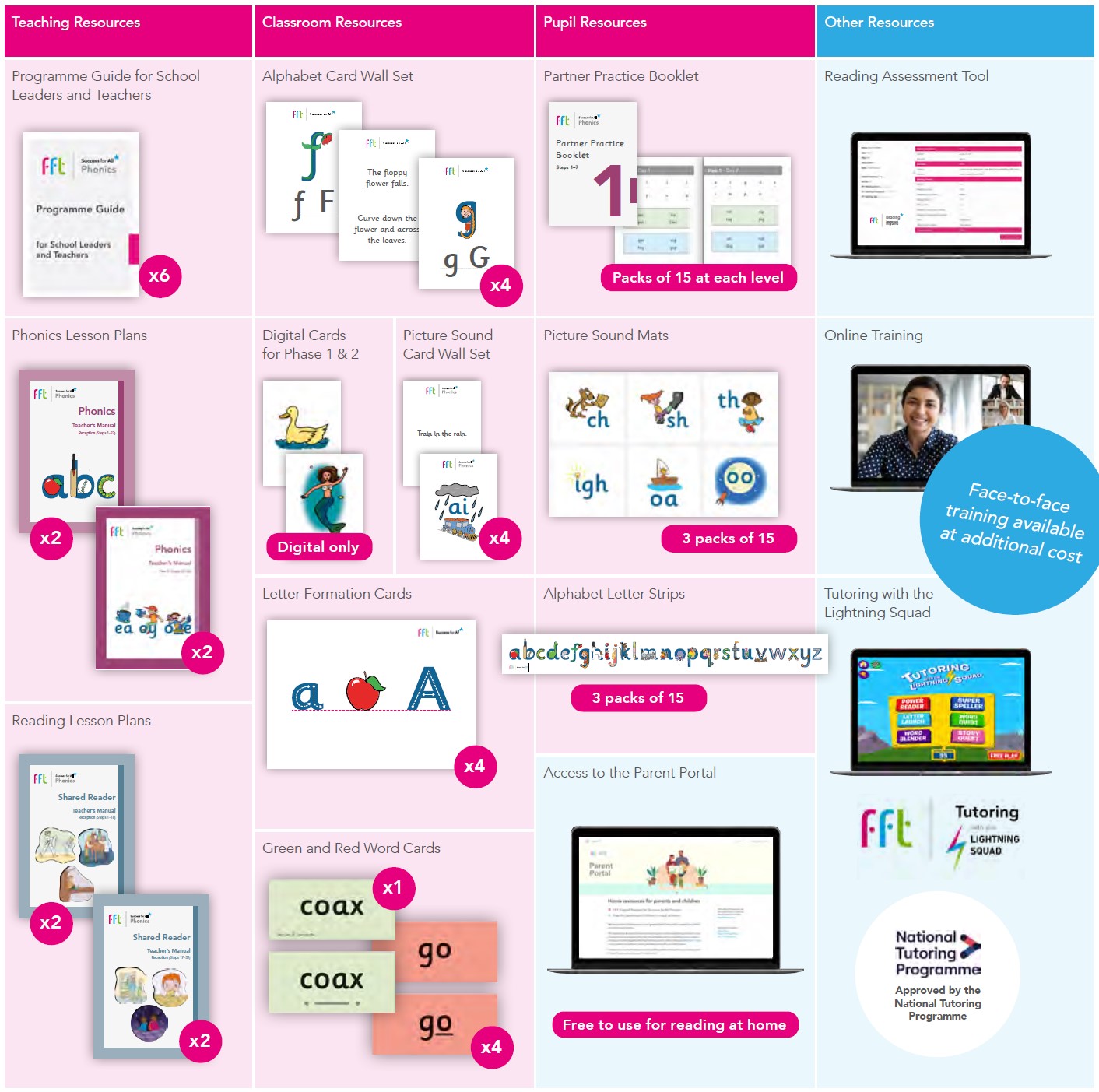 Online phonics training for all staff with options for in-school training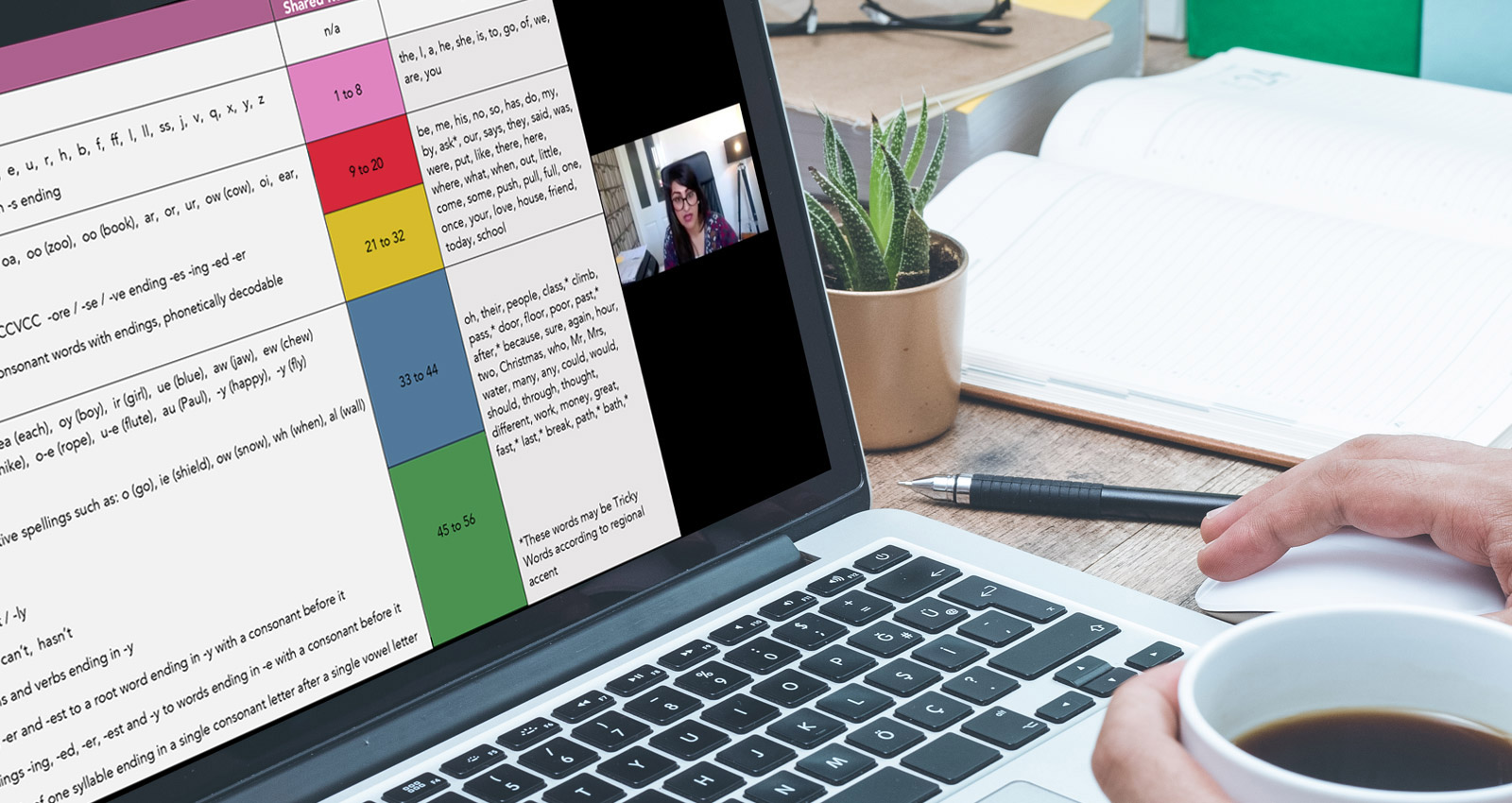 Online assessment tool to assess children's phonics skills, decoding, reading fluency and comprehension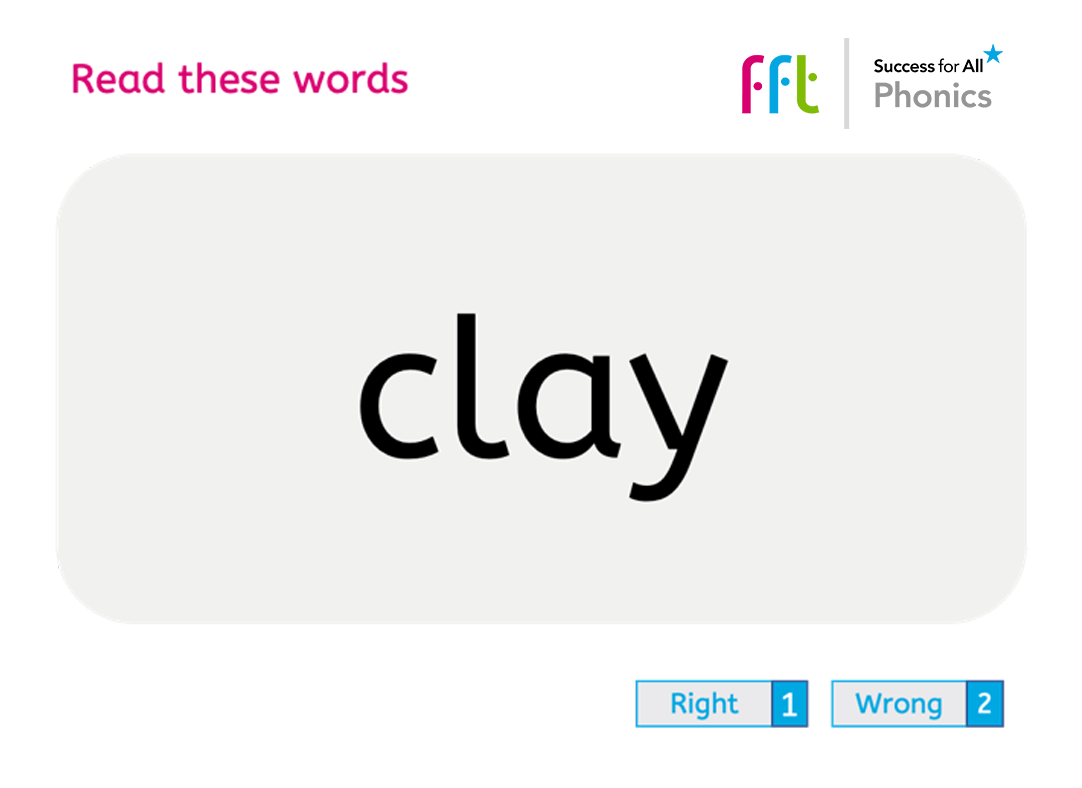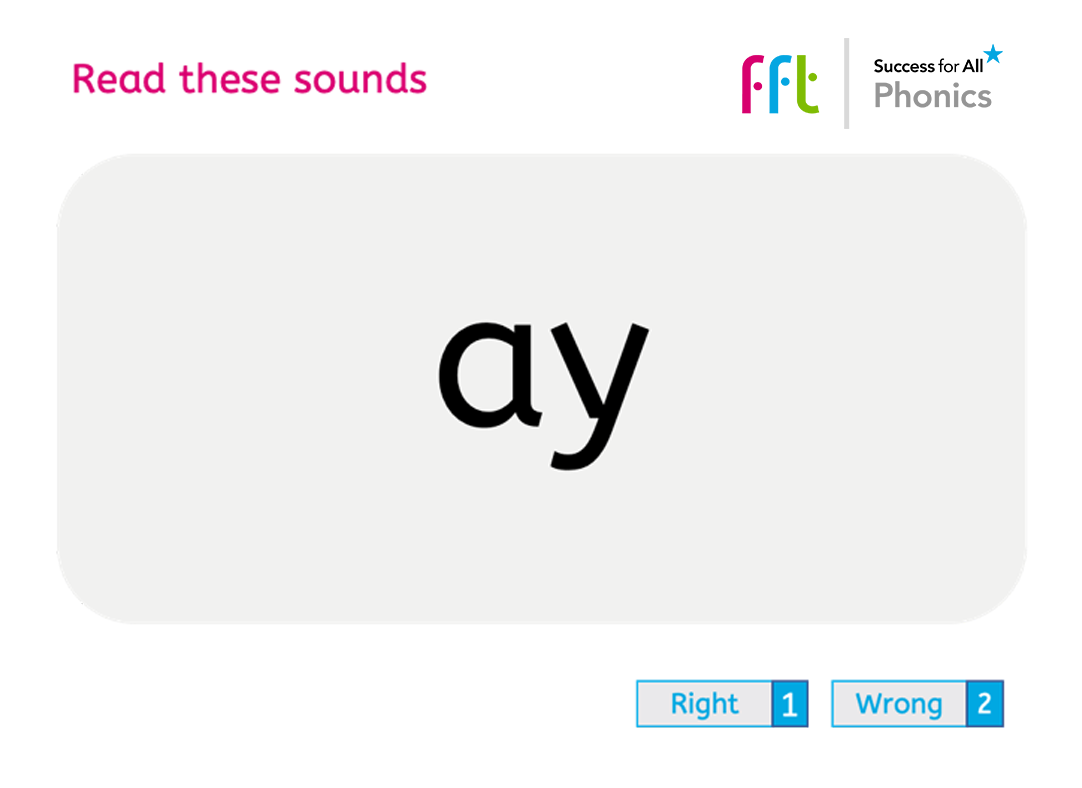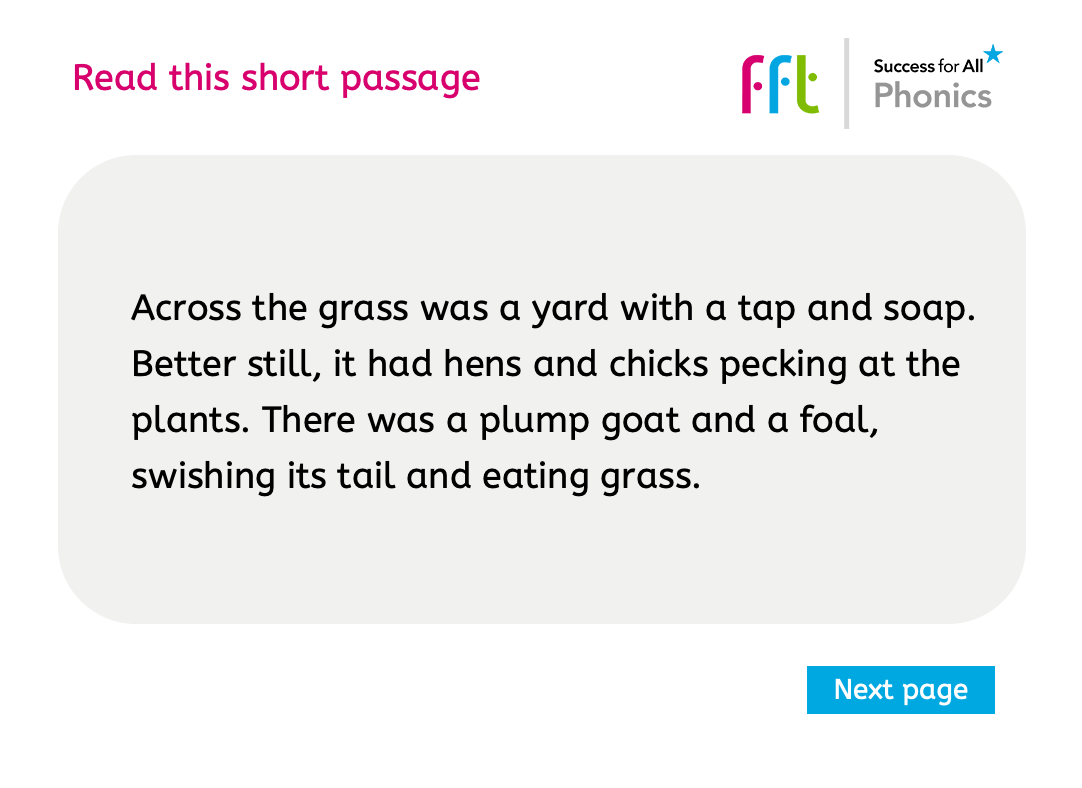 Reports to monitor and track reading attainment, progress and reading skills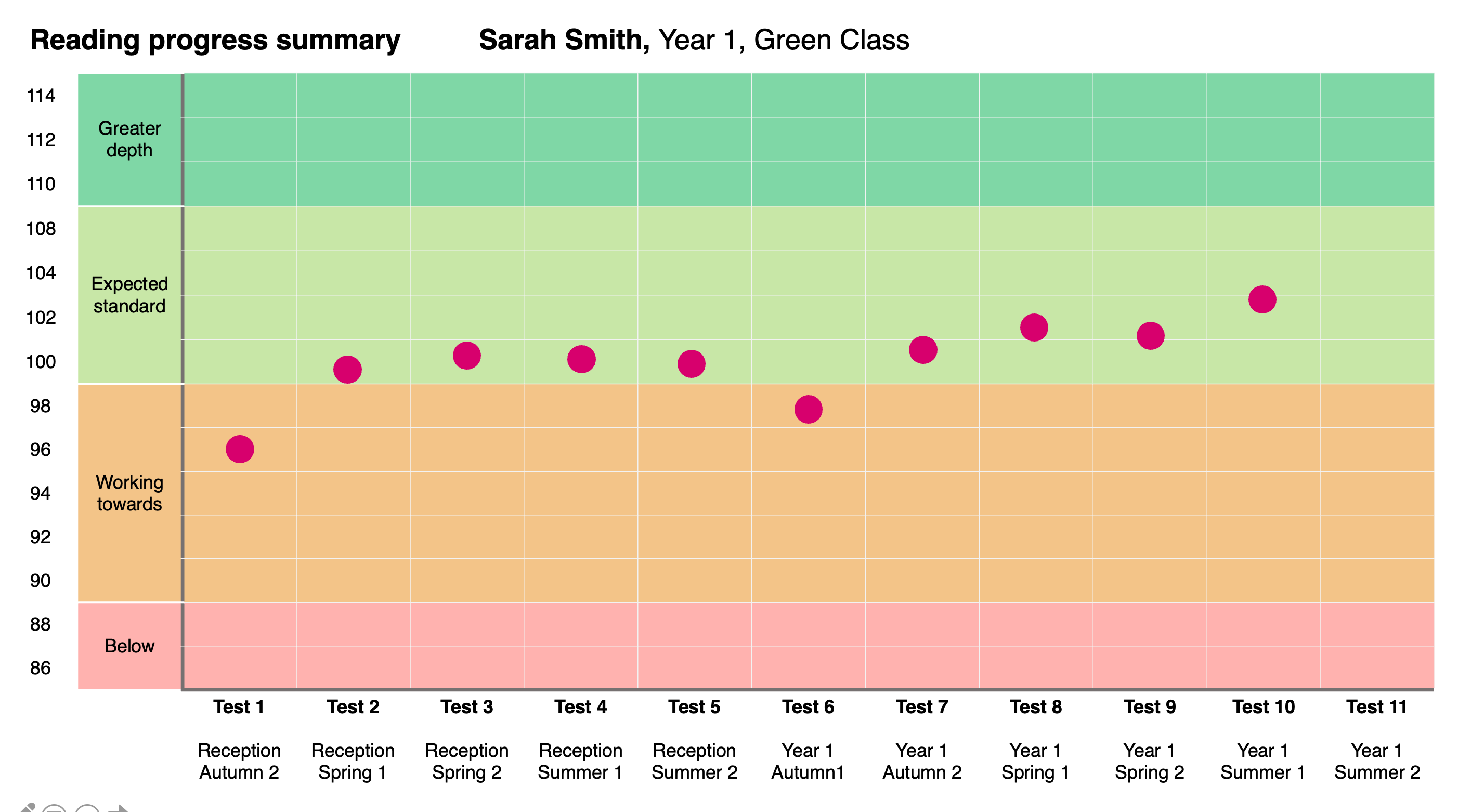 Reading tutoring programme for those pupils who need additional support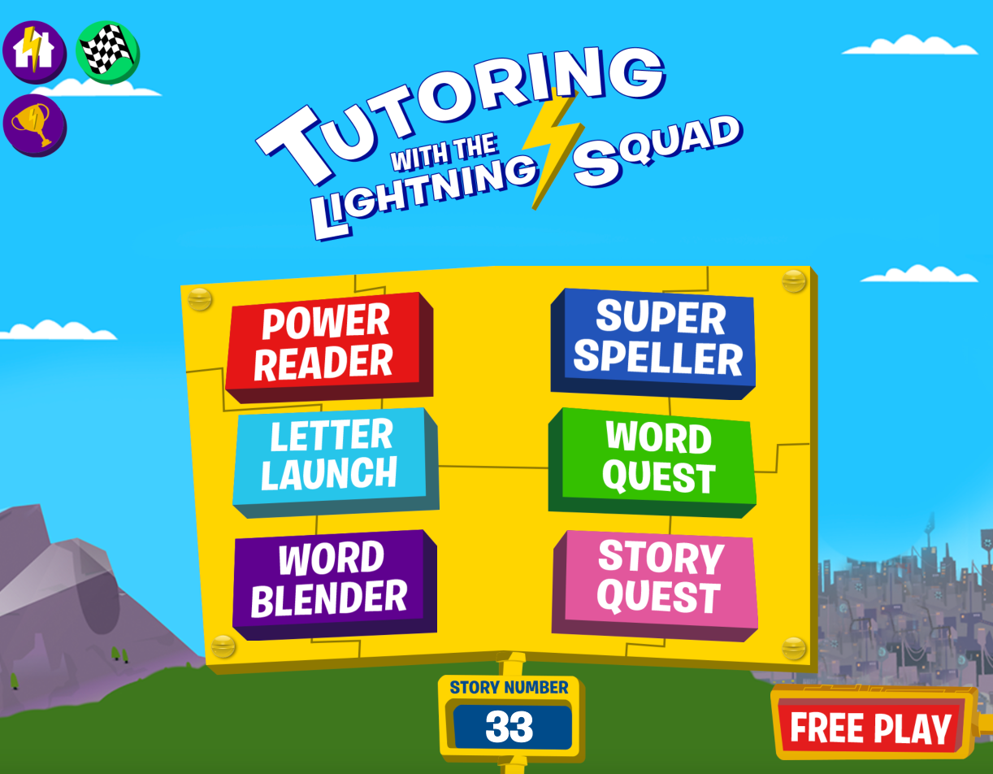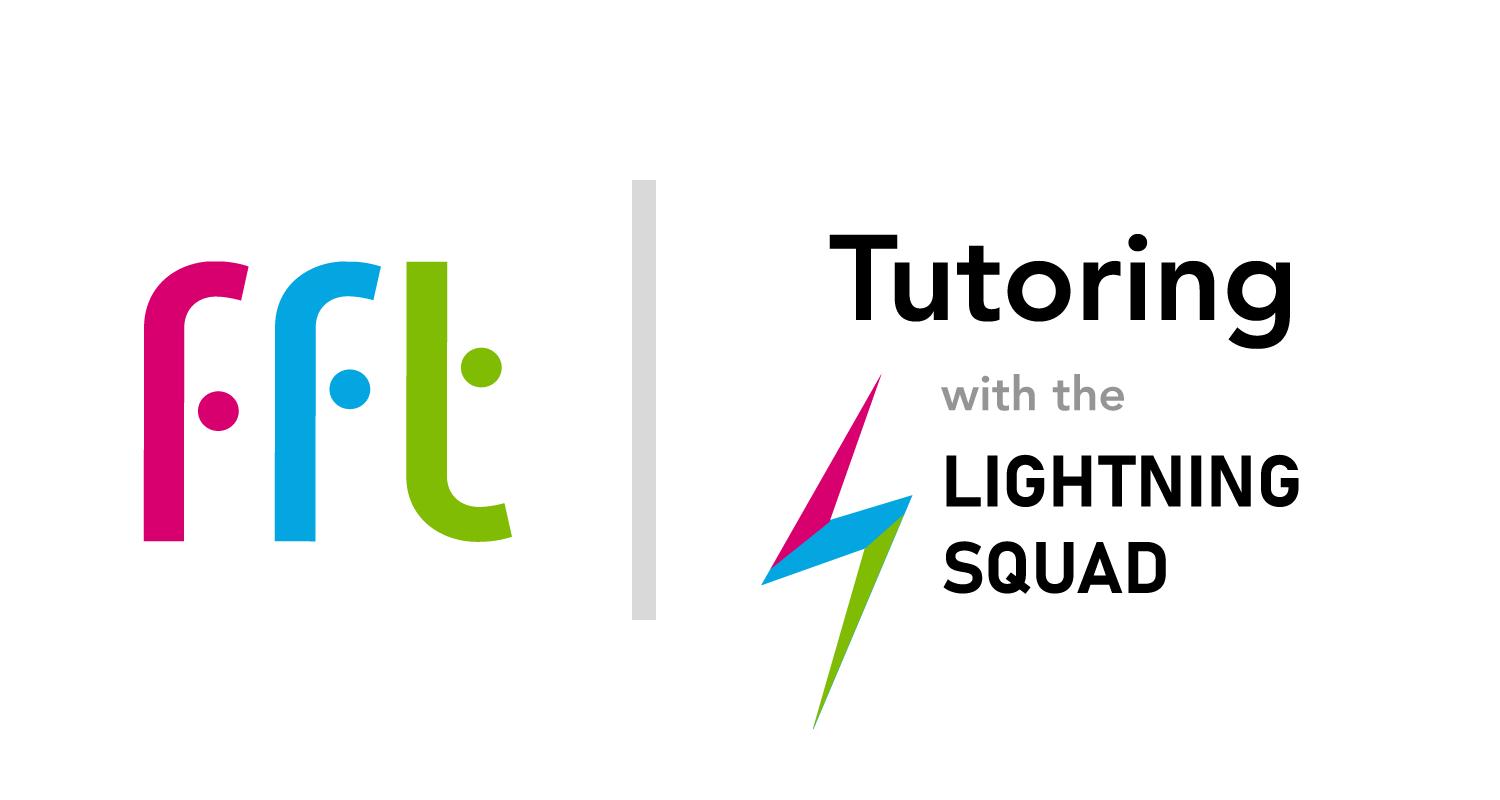 A complete Phonics teaching programme
Based on the Letters and Sounds progression
Provides all your teachers with a complete set of teaching resources, online and in print
Clear structure of six phases which include reading, writing and spelling
Simple cost-effective subscription service with all resources, training and support included
In addition to the online resources, we also provide schools with a core set of printed teaching resources as part of the subscription. Schools can purchase class sets of the decodable reading books.
"
Success for All has provided us with a structured, systematic approach that has enabled all teachers to teach reading effectively, including the key skills of decoding and comprehension."
Headteacher at Badsley Primary School, Rotherham
"
Our data has shown rapid and sustained progression. Children are proud of their learning and talk about how it has improved without prompting."
Unity Partnership
"
Our children enjoy the pace of these lessons and the high levels of engagement. In addition, SFA provide ongoing CPD for staff, meaning that we are constantly improving the quality of teaching and the outcomes of our children."
Co-Head Teacher at East Wickham Primary Academy
"
As a result of the work we have done with Success for All, pupils are more able to discuss with understanding the books they have read, the teaching of reading has become focused and explicit and the data shows that more pupils are achieving the expected level for their age compared with a year ago."
Headteacher at Badsley Primary School, Rotherham
"
Children themselves demonstrate excellent behaviours for learning, due to the whole school strategy of co-operative learning, including children who had been disengaged previously are now enthusiastic and active participants in their learning."
Executive Headteacher and Director of Leadership & Development, STEP Academy Trust
Find out more at one of our Phonics Introduction online events
Want to find out more about the FFT Phonics programme? Join us at one of our school workshop events: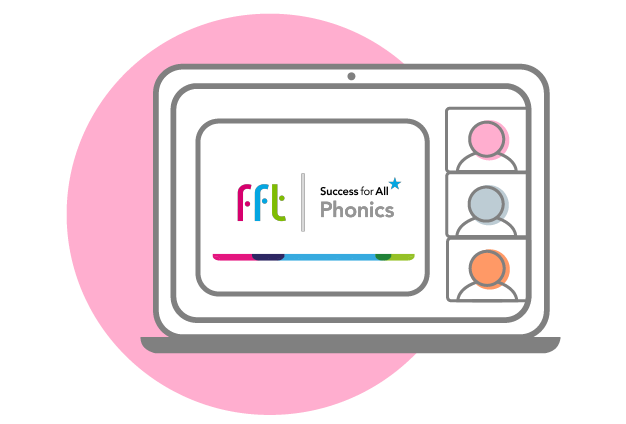 Training and support
Training is critical to ensuring that Success for All Phonics is implemented in an effective and sustainable way which will improve literacy outcomes for all children. As part of your subscription, we provide a structured online training programme for teachers, teaching assistants and school leaders.
Training programme with six half-day sessions
All training is available online as part of the subscription
Options for face-to-face training delivered in-school (additional charge)
Ongoing support and training for school and teachers
Assessment and feedback
NEW — Includes Reading Assessment Programme
New online assessment tool for teachers and teaching assistants to use with children every 8 weeks
Assessments cover phonics skills, decoding, reading fluency, comprehension and the Year 1 phonics screening
Assessment tool reduces workload: simple and easy to administer with instant feedback to support learning
Reports provide feedback for teachers and pupils on reading skills and progress
Regular assessment of children's reading skills is built-in to Success for All Phonics. The feedback from assessments is used to monitor progress, inform teaching and support any necessary catch-up support or intervention strategies.
Tutoring and catch-up support
Success for All Phonics comes with a reading tutoring programme which can be used to support pupils who need catch-up support or additional practice to improve their reading skills.
FFT Tutoring with the Lightning Squad
is a reading catch-up tutoring programme (approved by the National Tutoring Programme) which the school can use with any pupils in Year 1 to Year 5 who need additional reading support.
Supported by free online tutoring tool
Fun activities in small tutoring groups
All tutoring content and reading activities are linked to the Success for All Phonics programme
Weekly assessments to monitor children's progress
Online training provided for in-school tutors
More about Tutoring with the Lightning Squad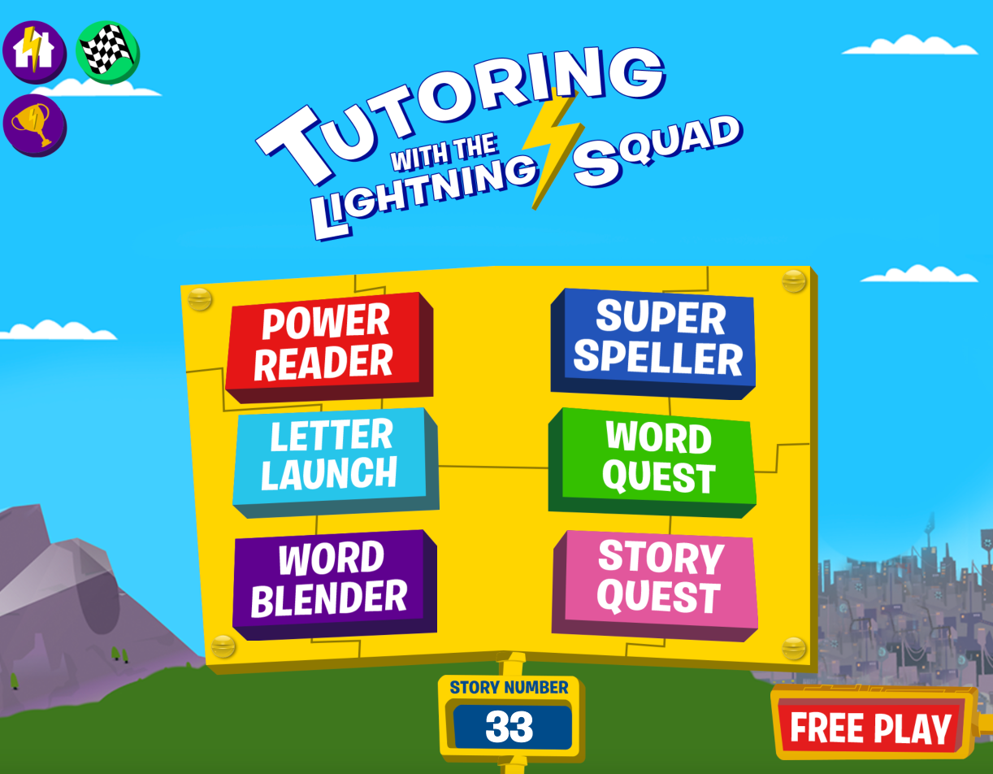 for an annual online subscription (1 form entry)
for a printed set of 68 decodable reading books (30 copies of each book)
How much does it cost?
A simple annual subscription provides schools with online access to all of the teacher resources, reading books, training and support for Success for All Phonics, along with a core set of printed teacher resources.
Schools can purchase printed copies of the decodable reading books and pupil practice booklets from Success for All.
All training and support is provided online through the subscription. Schools can purchase optional in-school face-to-face training if required (£400 for a half day and £600 for a full day).
Annual school subscription
| | |
| --- | --- |
| Half form entry | £600 |
| 1 form entry | £950 |
| 2 form entry | £1250 |
| 3 form entry | £1450 |
68 decodable reading books
| | |
| --- | --- |
| Online access: use at school and home (online or printed by school) | Included in the subscription |
| 15 printed copies of each book (1,020 books) | £400 |
| 30 printed copies of each book (2,040 books) | £750 |
FAQs
We've answered some common questions about Success for All Phonics. If your question is not answered, please
get in touch
.
Register your interest
Success for All Phonics has been validated by the DfE. We are running online workshops for schools now.
Please register your school's interest here to find out more or get started
Alternatively you can phone us on 01446 776262 to talk about Success for All Phonics.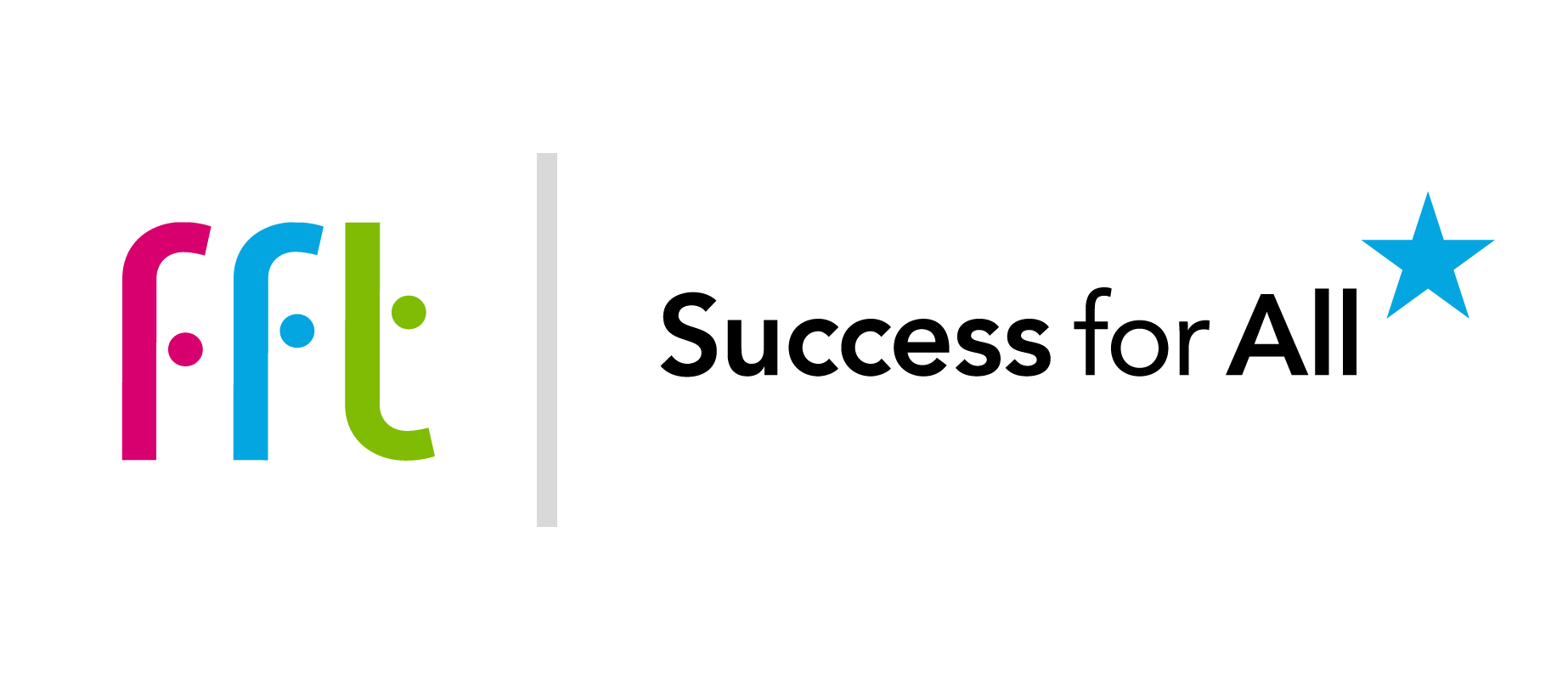 Improving reading and literacy outcomes with evidence-based school improvement programmes
Success for All (UK) joined with FFT in September 2021. We believe that success in life is built on a solid foundation of learning. A first critical step is to learn how to read. From our research we know that children who cannot read at the expected standard by the end of Year 2 have a much lower chance of achieving a Grade 4 or above in GCSE English. Our mission is to give all children a solid, full start to literacy and learning to read.
Learn more