Aspire Attendance Tracker
Analyse • Track • Compare
Live week-by-week attendance reporting for schools is back with a range of new features. Track and analyse all your attendance data, then compare against 9,500 other FFT schools each week. All fully automated from collection to reporting with no user intervention required. Attendance Tracker is free to all FFT schools — simply log in to Aspire to start viewing your attendance reports.
Attendance Tracker is EIGHT reports in ONE easy-to-use system. It covers attendance and absence at school level right down to individual pupils. It helps you to identify and analyse attendance issues for specific year groups, pupils groups and individual pupils. Most importantly, it allows you to compare your pupils' attendance to similar pupils across the country on a week-by-week basis.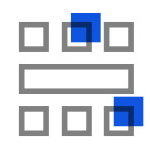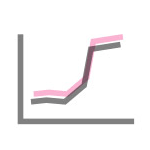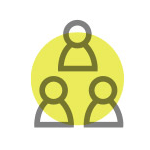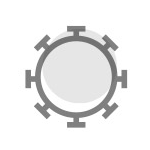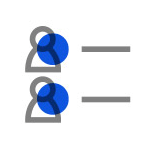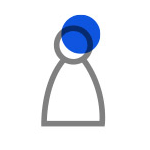 This year, we've added a range of new features and data to make Attendance Tracker even better. Look out for more exciting new reports later this term including summary dashboards and geographical mapping.
New 360 Attendance report - a detailed school vs FFT national attendance picture on a single page.
Learn more
Monitor and track persistent absence against the latest FFT national data
All reports now display cumulative (year to date) attendance
New 'Half-termly' view of attendance data
Fully interactive charts with 'like-for-like' national comparisons
Revised Covid Impact report – measure the impact of Covid-19 on attendance at your school compared to national patterns
New deep-dive facility for identifying and targeting persistent absence using 'Attendance bands'
Improved range of export options including PDF and Excel – great for meetings or local analysis of data
A detailed picture of attendance on a single page
Attendance Tracker now includes a brand new 360 Attendance report — a detailed picture of attendance at your school on a single page.
The new report includes up-to-date school and FFT national attendance data for all year groups and key pupil groups including gender, FSM, and SEND. It can easily be printed out onto a single A4 page and is particularly useful for SLTs, Governors, Year Heads and Pastoral leads.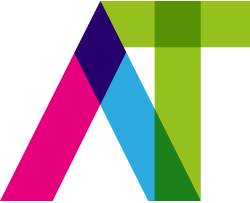 We know that attendance varies across year groups. Track and compare your own year groups internally, then compare to 1000's of other FFT schools nationally.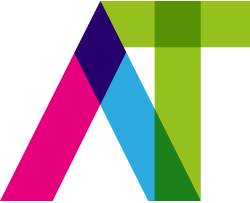 At the core of our system are your pupils. Their attendance journeys are your attendance story. Whether it's groups of pupils or individual students, Attendance Tracker displays each pupil's attendance journey, allowing you to identify needs and support children and young people more effectively.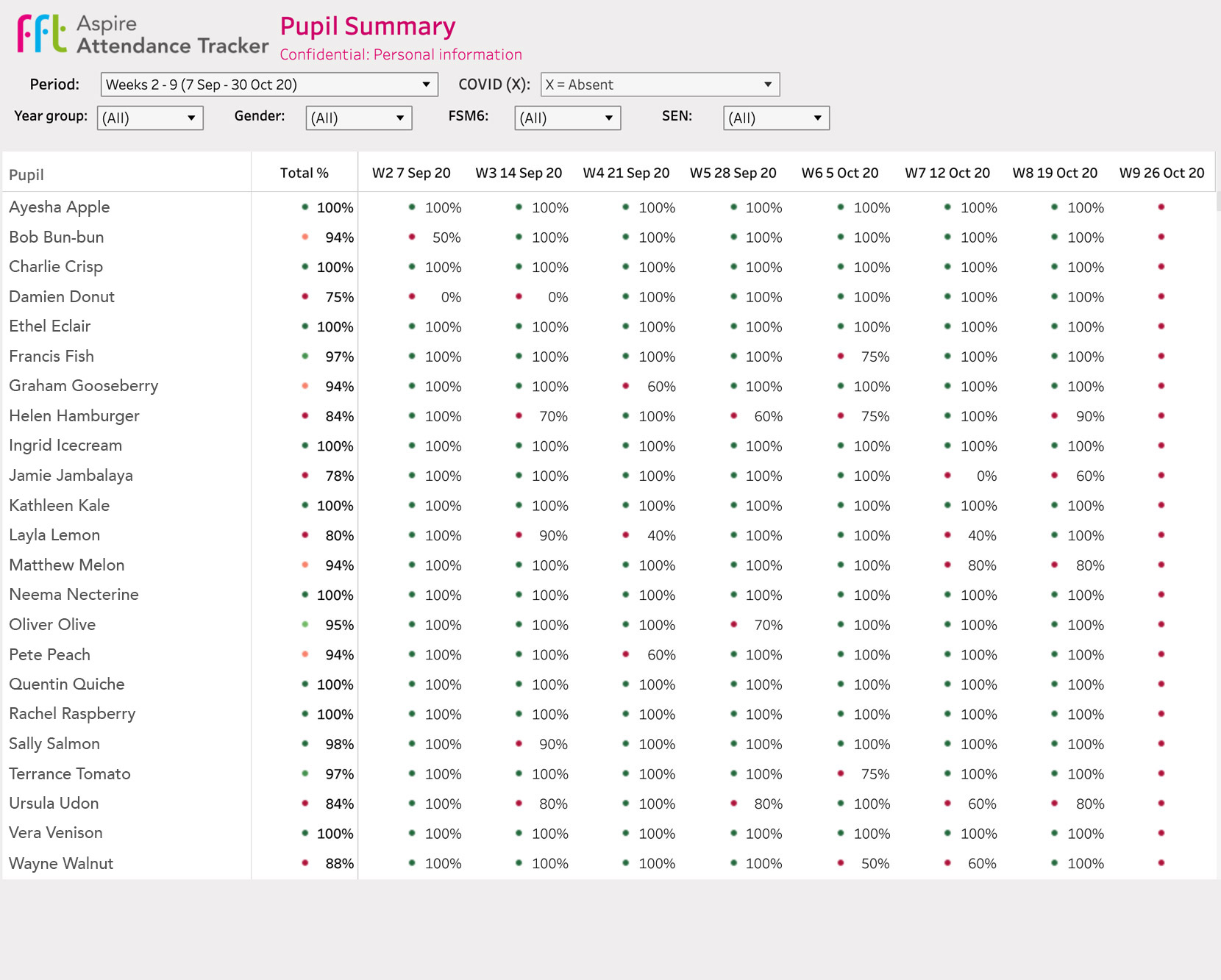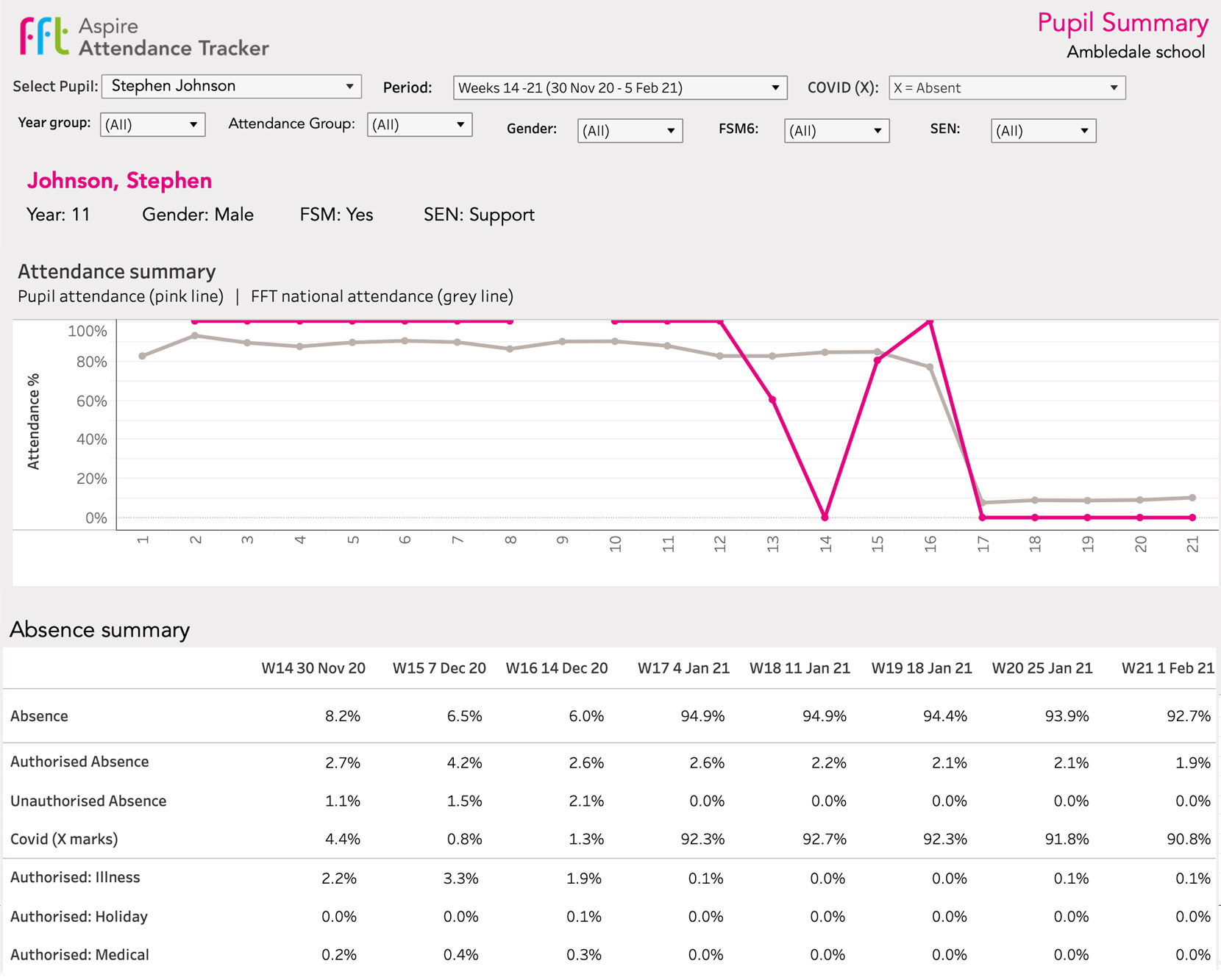 "
The attendance tracker looks great and it's really useful getting up to date information.."
"
I just wanted to say thank you as these reports are amazing! Our attendance officer is absolutely over the moon."
"
Attendance Tracker is fantastic. In the past i've had to do a lot of manual calculations so Attendance Tracker has made a huge difference."
"
The colour coding makes the report very easy to understand."
"
This has moved attendance on light years! I now print off the new 360 report for all our Governors and that's it! I used to produce all this data myself but the new report is simple and saves huge amounts of time."
"
Thanks for the development of Attendance Tracker. I think that this will be a really useful tool for us!"
"
Colleagues will find this really useful, and we really appreciate the hard work, care and consideration that has gone into developing the attendance reports."
Data and research go hand-in-hand. As well as providing schools with the latest attendance reporting tools, we think it's equally as important to share our research about attendance patterns in schools.
Click a topic to read our latest attendance research
FFT Support
For any questions about Attendance Tracker, contact our support team directly by emailing support@fft.org.uk or calling 01446 776262 (option 2).
Subscribe
Contact our sales team directly by emailing sales@fft.org.uk or calling 01446 500919.
Discover more areas of Aspire