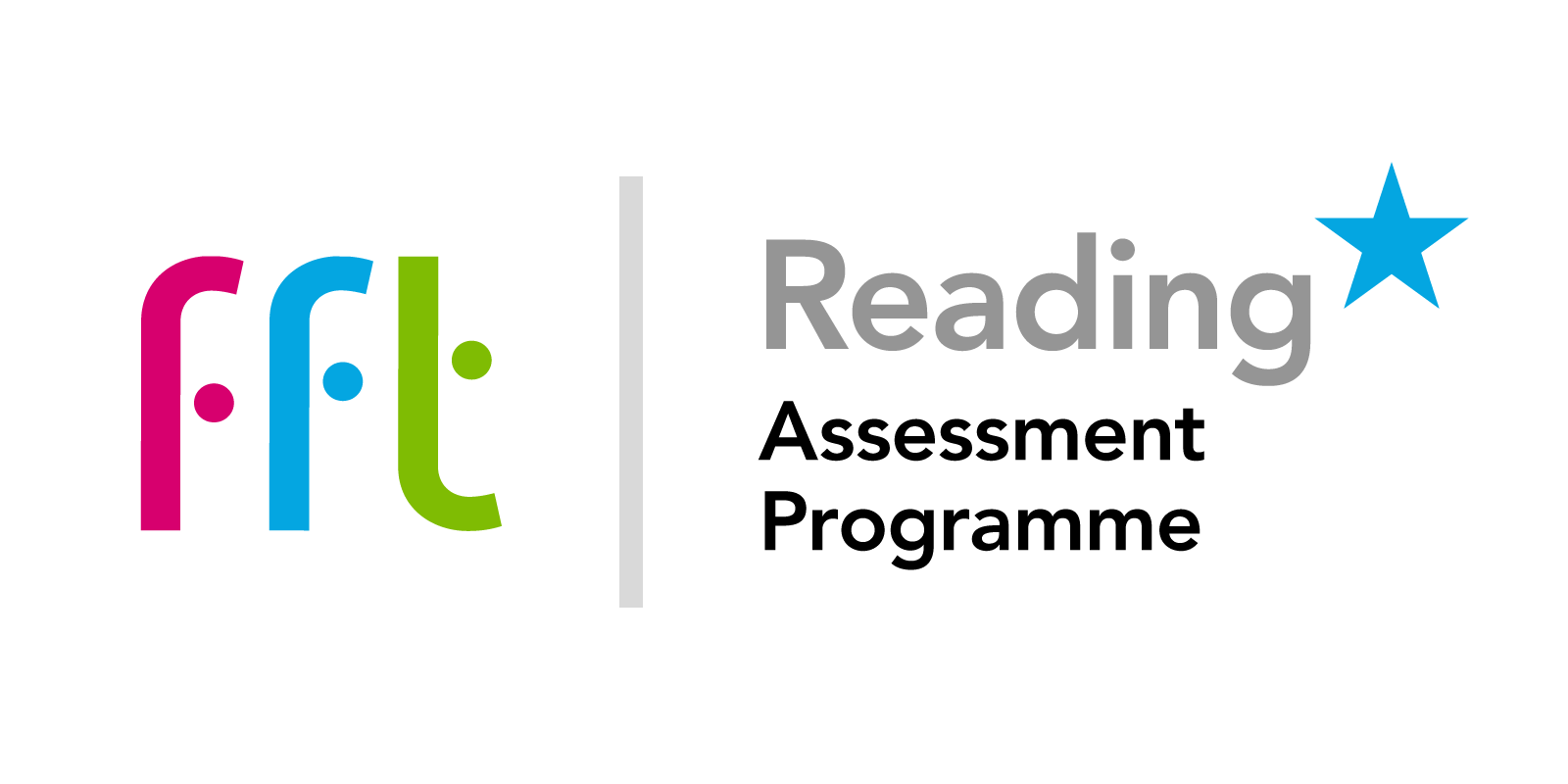 FFT's new programme to assess, track and collate literacy performance at class and pupil level.
A complete Reading Assessment Programme for Key Stage 1 and 2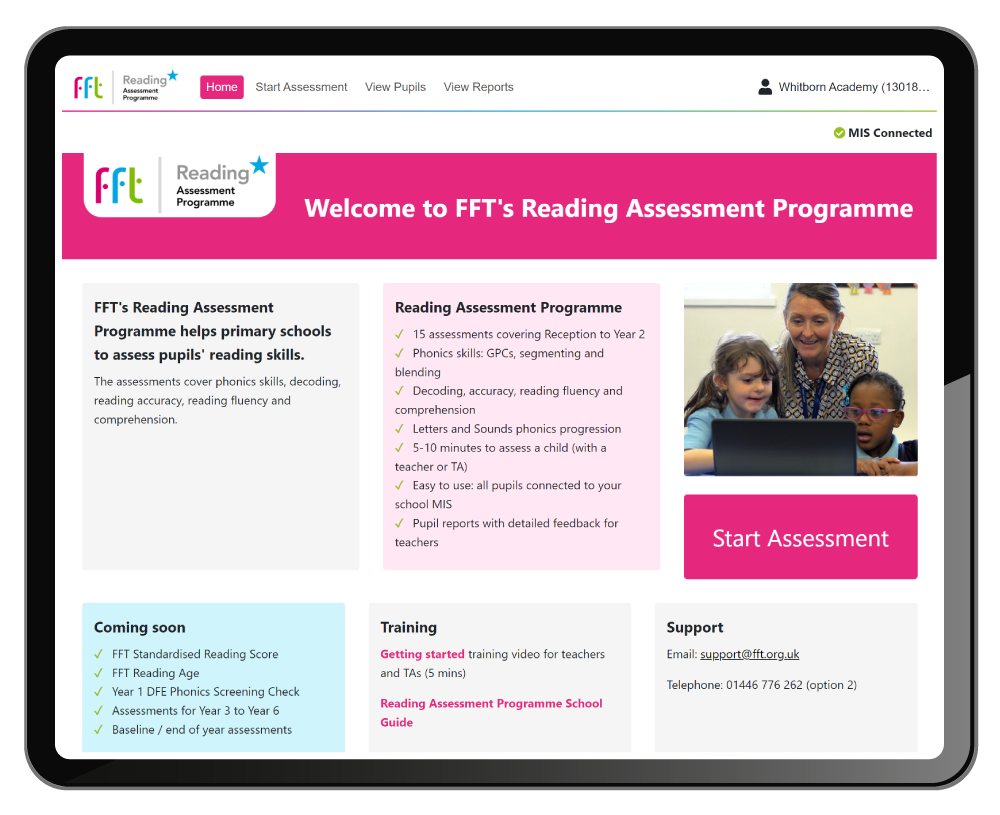 Covers all phonics skills including GPCs, segmenting and blending
Decoding, accuracy, reading fluency and comprehension
Matched to the Letters and Sounds Progression
Includes DfE Phonics screening
Coming soon: FFT Standardised Reading Score, FFT Reading Age, GPC reports and assessments matched to the sequence of other phonic providers
Play the video for an overview
Clear reporting with a dashboard for every pupil
FFT's Reading Assessment Programme provides full reporting
There are currently…
assessments for Reception and Year 1
assessments per year group at Key Stage 2
Each assessment will deliver detailed and helpful reporting in four different formats
Preview each of them below.
Reports on each pupil
showing detailed evidence of their capabilities and next steps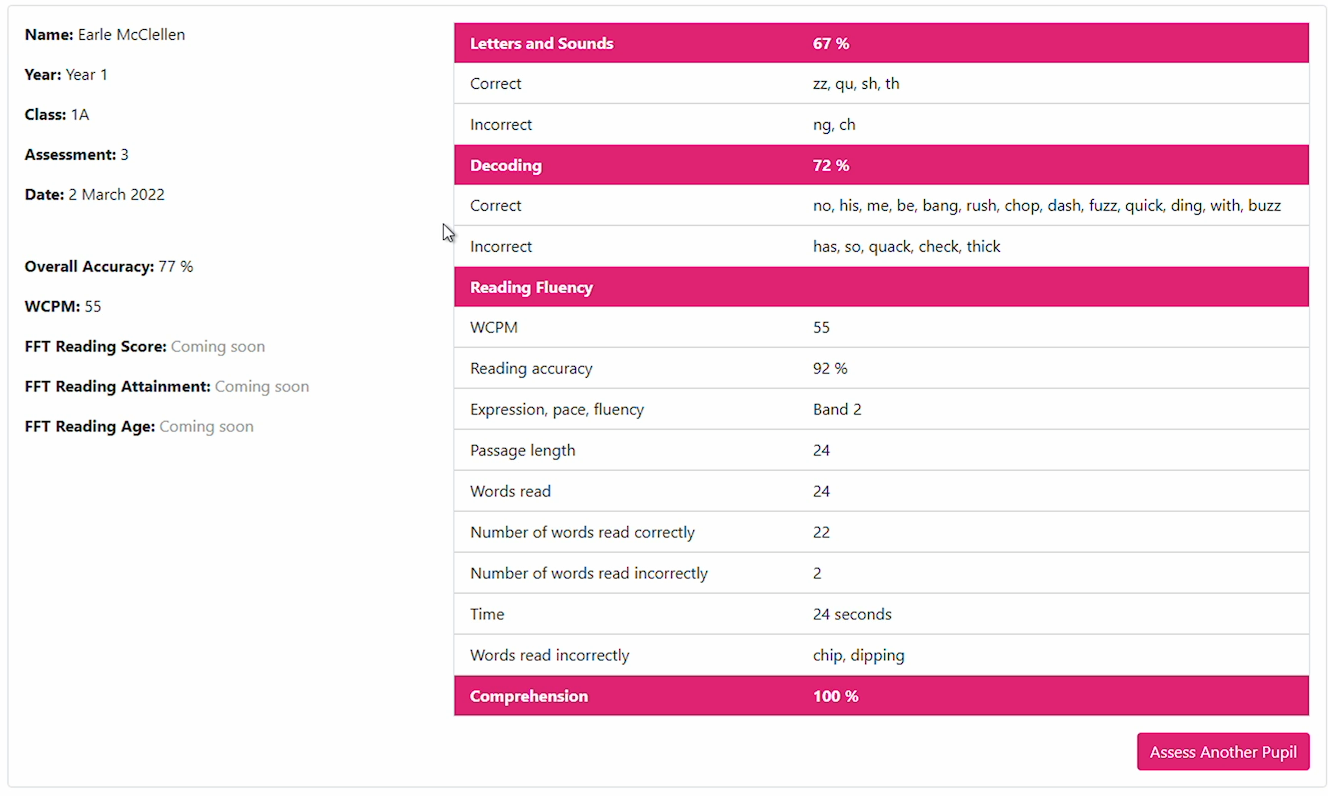 Reporting on a whole class
giving a quick overview of their progress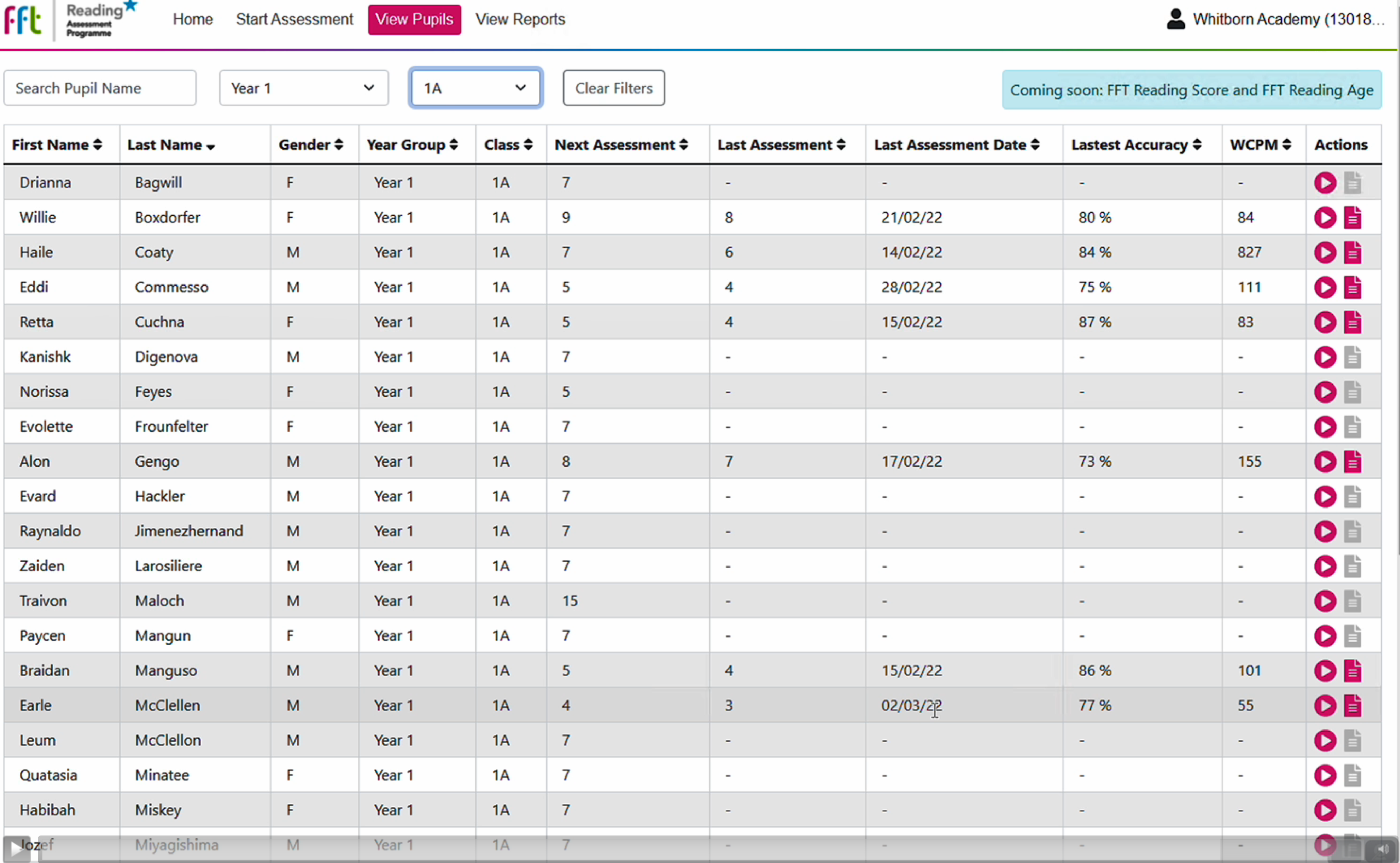 Pathway progress report
on each child with standardised reading scores and reading age (coming soon)

Quick overview of GPC knowledge
See your class' progress at a glance on all the GPCs (coming autumn 2022)

Find out more at one of our live events
How do I get the FFT Reading Assessment Programme?
The great news is that it is free to customers with a subscription for…
Already subscribed, or just want to know more?
All you need to do is to contact the customer support team.