2019 KS1 Early Results Service
Upload your results, download your dashboard!
---
THIS SERVICE IS NOW CLOSED.  IF YOU UPLOADED YOUR RESULTS TO ASPIRE THEN YOU CAN DOWNLOAD YOUR EARLY RESULTS REPORT FROM THE 'SPECIAL REPORTS' AREA IN ASPIRE.
This year's KS1 Early Results service is well underway. Over 3,000 schools have already downloaded a full national analysis of their KS1 Teacher Assessments AND DfE scaled scores - all before the end of the term!
The process is simple – just upload your KS1 pupil results securely to Aspire and then download your dashboard a few days later. It only takes a few minutes and you'll have access to the first full national results analysis of 2019!
View an example report
---
Key dates for your diary:
---
Friday 6 Sep

The final deadline for uploading results to FFT Aspire

Friday 13 Sep

Access your KS1 Early Results dashboard from FFT Aspire. Please note: schools that uploaded their results sooner have an earlier collection date. Log in to Aspire to see it.
---
---
Please be aware that this submission to FFT does not replace the statutory requirement to make a formal submission of KS1 results to the DfE, via the Local Authority.
Your FFT KS1 dashboard before the start of term!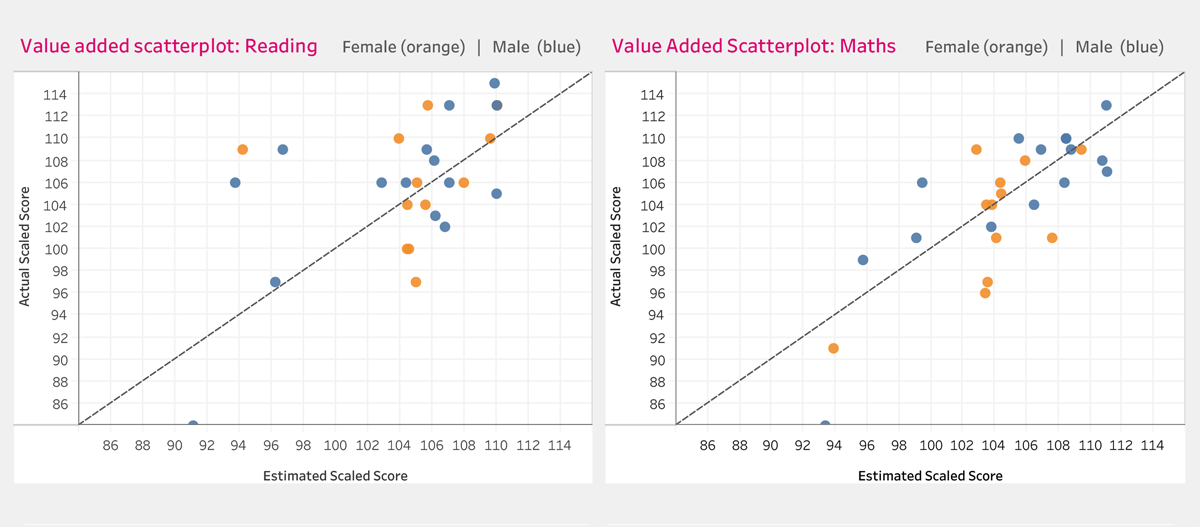 An early analysis of your 2019 KS1 results before the start of term

The only full national analysis of attainment AND progress

Access your 2019 KS1 dashboard with both Teacher Assessment AND scaled score comparisons

Whole school, pupil group and subject-specific reports

Comparative national attainment analysis (using 2019 results)

Early 'EYFS to KS1 value added progress' analysis
View an example report
---
What do I need to do?
Log in

Log in to FFT Aspire, then select the spanner icon at the top of the screen. In the menu, open the section called 2019 Early Results Service and choose Upload your 2019 KS1 results for analysis by FFT.

Upload

Upload your KS1 pupils results as soon as possible. You'll need Aspire 'Manage Data' privileges to do this. Whilst the upload is simple, we've provided full guidance to ensure the process goes smoothly.

View your report

Once you have successfully uploaded your results, that's it! We'll take over from here by analysing your results alongside thousands of other schools and then let you know as soon as your report is ready to download from Aspire.
It's all free!
There are no additional costs - this is a free service for all Aspire schools.
Go to FFT Aspire
---
For further details or help with the FFT 2019 KS1 Early Results Service, please email support@fft.org.uk or telephone us on 01446 776262 (option 2).