Logging into ASP
1. Login to the main DfE 'Secure Access' site, using the username & password, issued by your school's Secure Access Approver.

2. Click on the 'Analyse School Performance' link and re-enter your username & password.

3. On the ASP landing page, select the relevant key stage, from the navigation bar to the left of the page.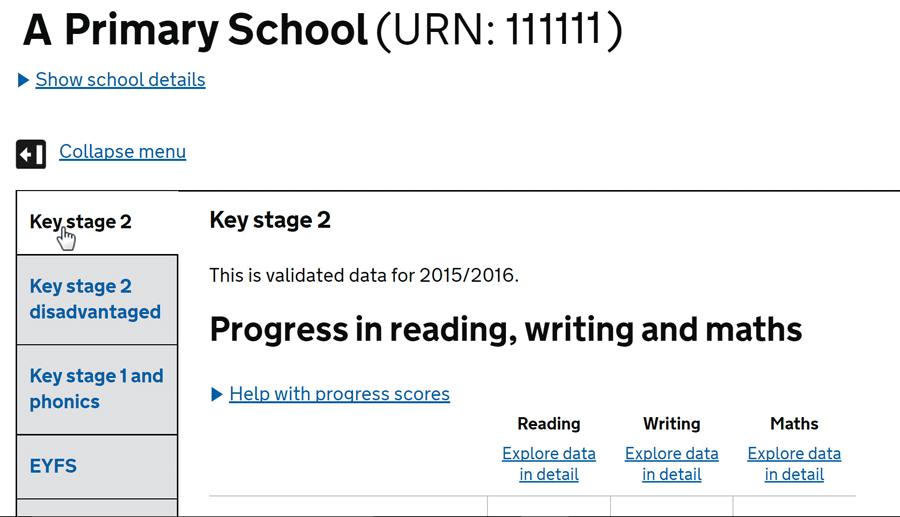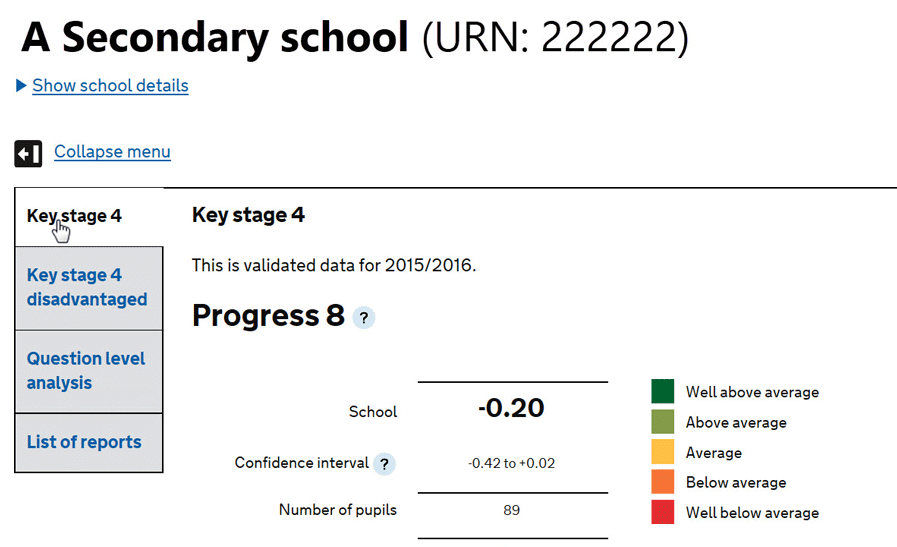 Accessing your school's IDSR
You can download your school's Ofsted Inspection Data Summary Report (IDSR) from your ASP account.
1. Once logged in, click on 'List of reports', on the left of the landing page.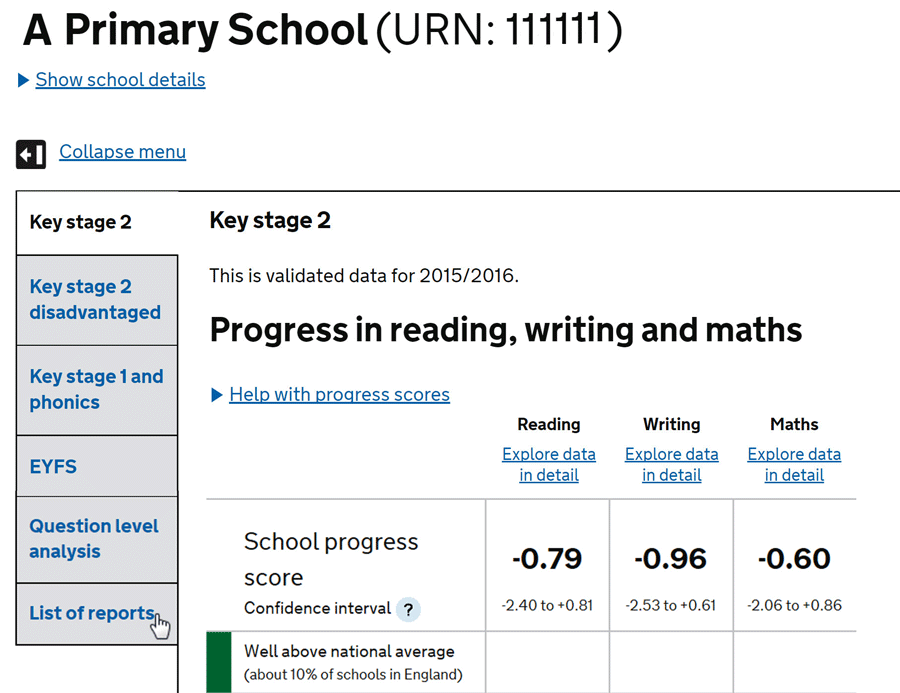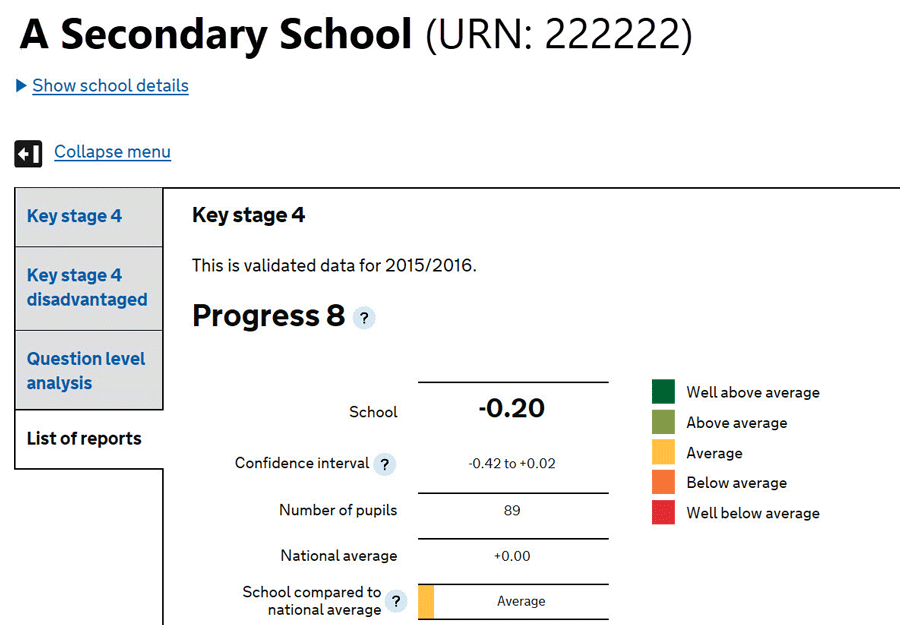 2. Click on 'Inspection Dashboards' via the drop down.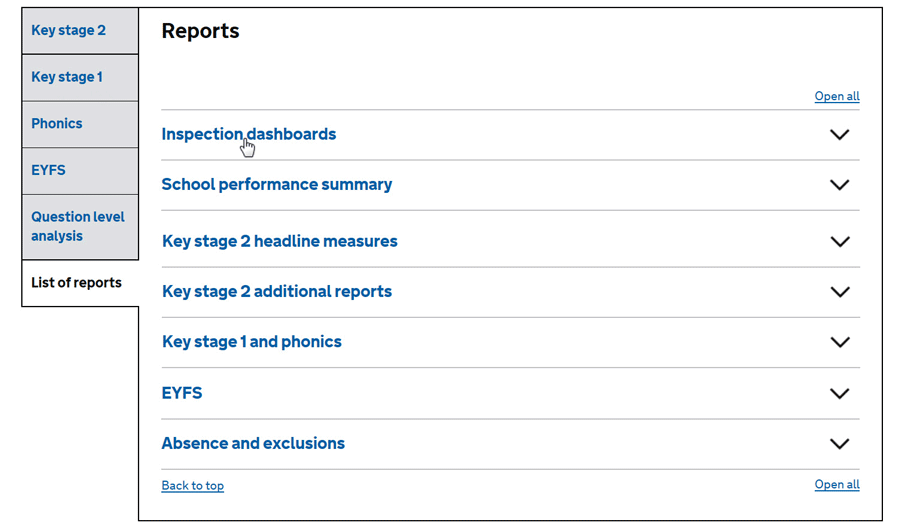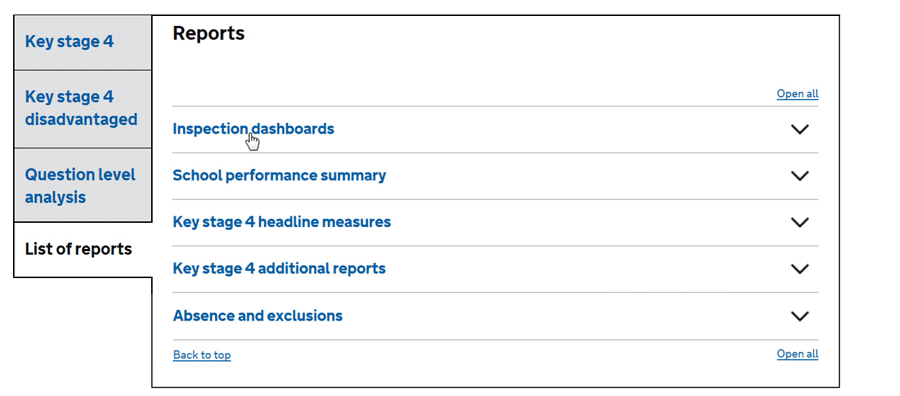 3. Click on your 2017 IDSR, and open or save the report, when prompted.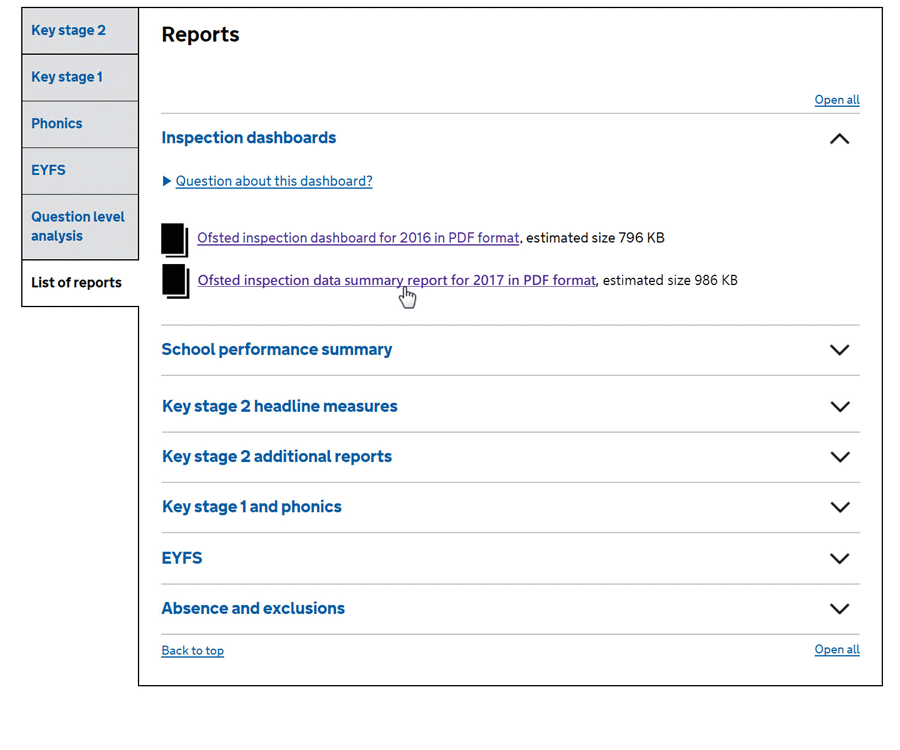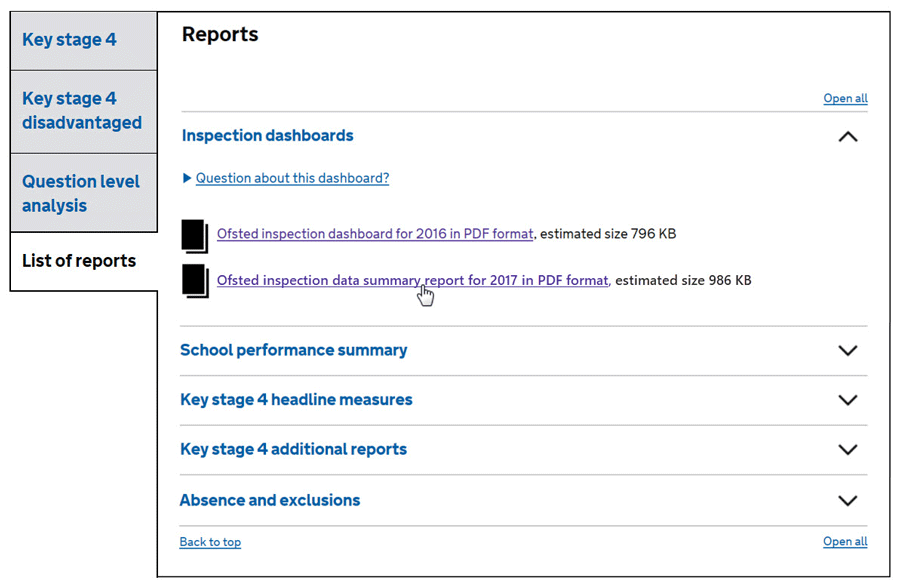 Helpful links
For further guidance about logging into ASP, or troubleshooting login problems, visit the Secure Access Help page.
DfE information video for Approvers and Users about how to set up access to ASP.
Prototypes for the new primary and secondary inspection data summary reports can be found on the Gov.uk website.