---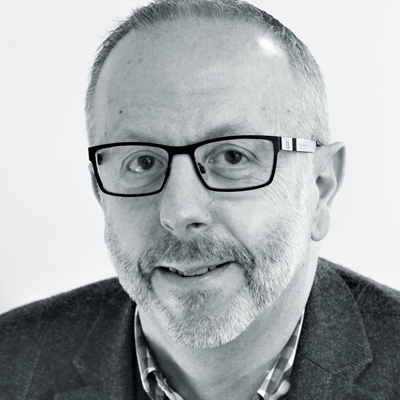 Dear colleague…
Well, it's just a few short weeks into the Autumn term and already we've had multiple national data releases, clarification on the new coasting measures and an announcement of further consultations on primary school testing.
So, nothing new in the world of education then!
Stop press: It now appears that the Government has dropped plans to implement the current Education Bill which, amongst a range of new measures, originally included plans to 'academise' all schools by 2020. A link to the written ministerial statement is included in the education news section below.
On a serious (and positive) note, I'm extremely pleased to say that this year, we managed to release our 2016 Primary KS2 dashboards by mid-September. This was 2 weeks ahead of our own schedule and 6 weeks ahead of RAISEonline.
Most importantly it means that schools have been able to start evaluating their attainment and progress performance in a life after levels much earlier than in previous years.
Record numbers of schools accessing their FFT Aspire data – over twice as many as this time last year.
What was also pleasing was the record numbers of schools accessing their FFT aspire data – over twice as many as this time last year. Feedback has also been overwhelmingly positive, particularly on our comparative analysis of previous years' results which I know some LAs were rightly concerned about following this year's summer partner
meetings.
What's next?
Well we're currently in the middle of our Primary 'Life Beyond Levels' roadshow events, seeing over xx schools across the country and we'll also be releasing KS4 and KS5 dashboards over the coming weeks.
Talking to LAs and schools this term, I know it's also be an incredibly busy time dealing with the many changes taking
place as well as the 'day job'. If you haven't done so already, please do take us up on the offer we made in summer to provide free online and telephone support to your schools using Aspire.
Finally, we're holding our next event for LAs – the launch of Aspire Analytics – in xx. Many of you have already signedup for this event but there's still a few places available.
All change for the Autumn
---
As mentioned above, 2016 KS1 and KS2 data, including new scaled scores and expected/high standards, are now available for all LAs and schools. As expected, this year's results have thrown up some interesting issues and challenges, not least the Reading and Writing results where we have seen some significant variation across both schools and LAs. If you haven't done so already, it's well worth looking at the attainment and progress results for your LA by logging in to Aspire.
As well as the release of 2016 data, the latest version of Aspire now includes:
---
All KS2 estimates have been updated following the release of 2016 data.
KS2 top level estimate dashboards now include GPS and the combined Reading, Writing and Maths estimates. These are available at school and pupil group level.
GPS estimates are also available for all pupils along with the 3 separate subjects of Reading, Writing and
Maths. We have removed Science as this is only assessed by using a single descriptor.
KS2 estimates, using the revised FFT Bands, are available for all year groups in KS2. Having removed the mastery band, the pupil estimates include:

Band B = scaled score below 80
Band W = scaled score 80-99
Band N = scaled score 100-109
Band A = scaled score 110+

KS4 school and LA level dashboards now include estimates for Attainment 8 strands, EBacc and % Grade 5+ English & Maths. These are available at school, group and pupil level for all years.
Progress 8 – was it worth the wait?
---
Well after 3 years of waiting, we finally have published Progress 8 results for all schools. Some have called it the 'least worst measure', others have acclaimed it as being the right way to judge the impact of schools' effectiveness in a system of variable intakes.
Datalab have been quick to publish some interesting and detailed observations from the data – low uptake of languages (or should that be lack of opportunity to study) holding back EBacc; why do pupils with lower prior attainment do better in English than maths and what Progress 8 tells us about how the curriculum has changed?
The full set of secondary school analysis can be found in the 'exams and assessment' section of the Datalab website. DataLab articles are generally published on weekly basis, particularly in response to major policy changes, projects, media stories or data releases. Recent blogs include:
Building a school system that works for everyone
---
Recent (and very important) articles and posts you may have missed that impact directly on LAs and schools:
Ministerial statement relating to Education Bill
Justine Greening's proposals to create a 21st-century school system that works for everyone.
Theresa May's vision for a truly meritocratic Britain
OfQual: How the top grades will be awarded in new GCSEs
DfE email addresses are changing