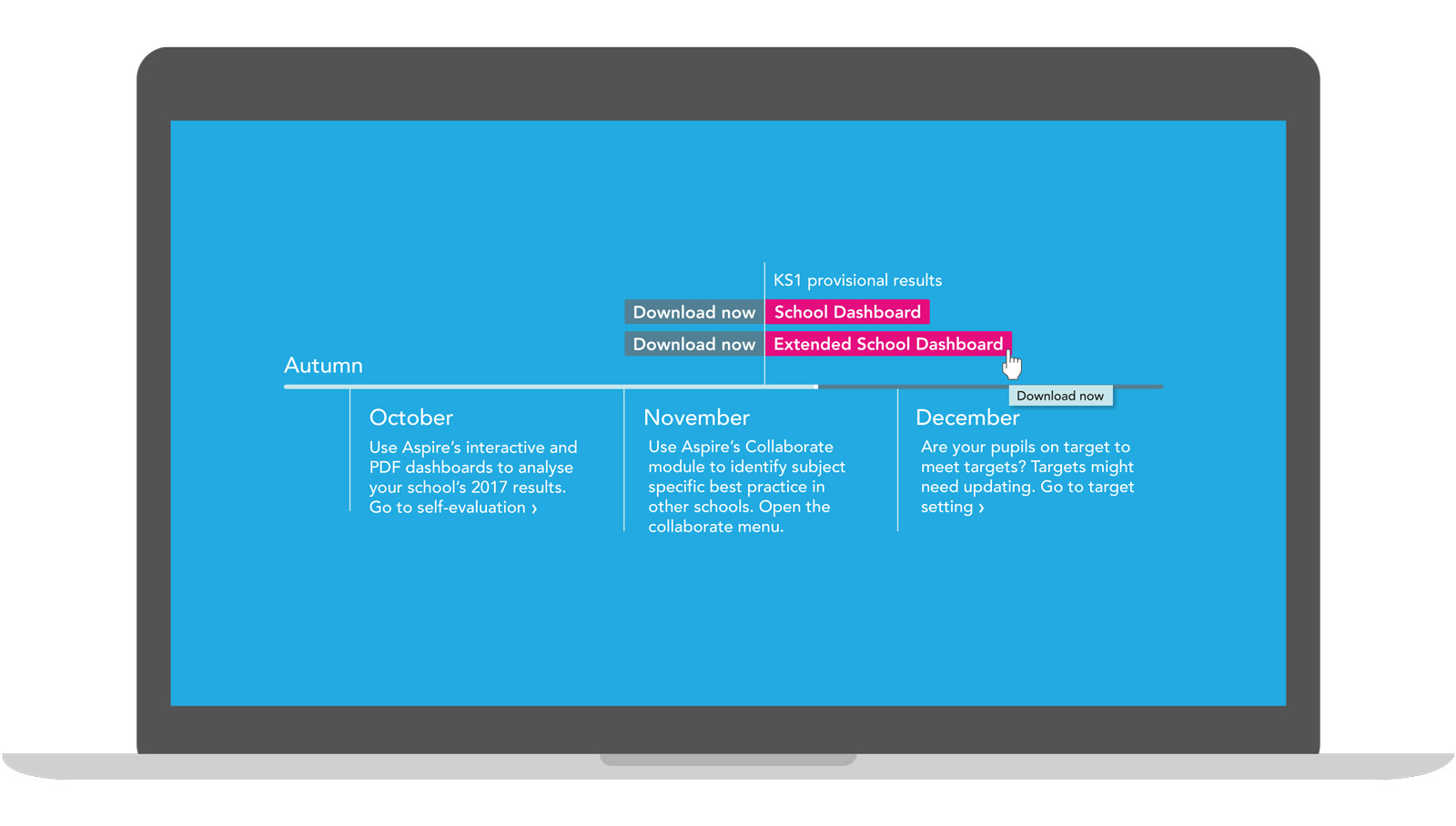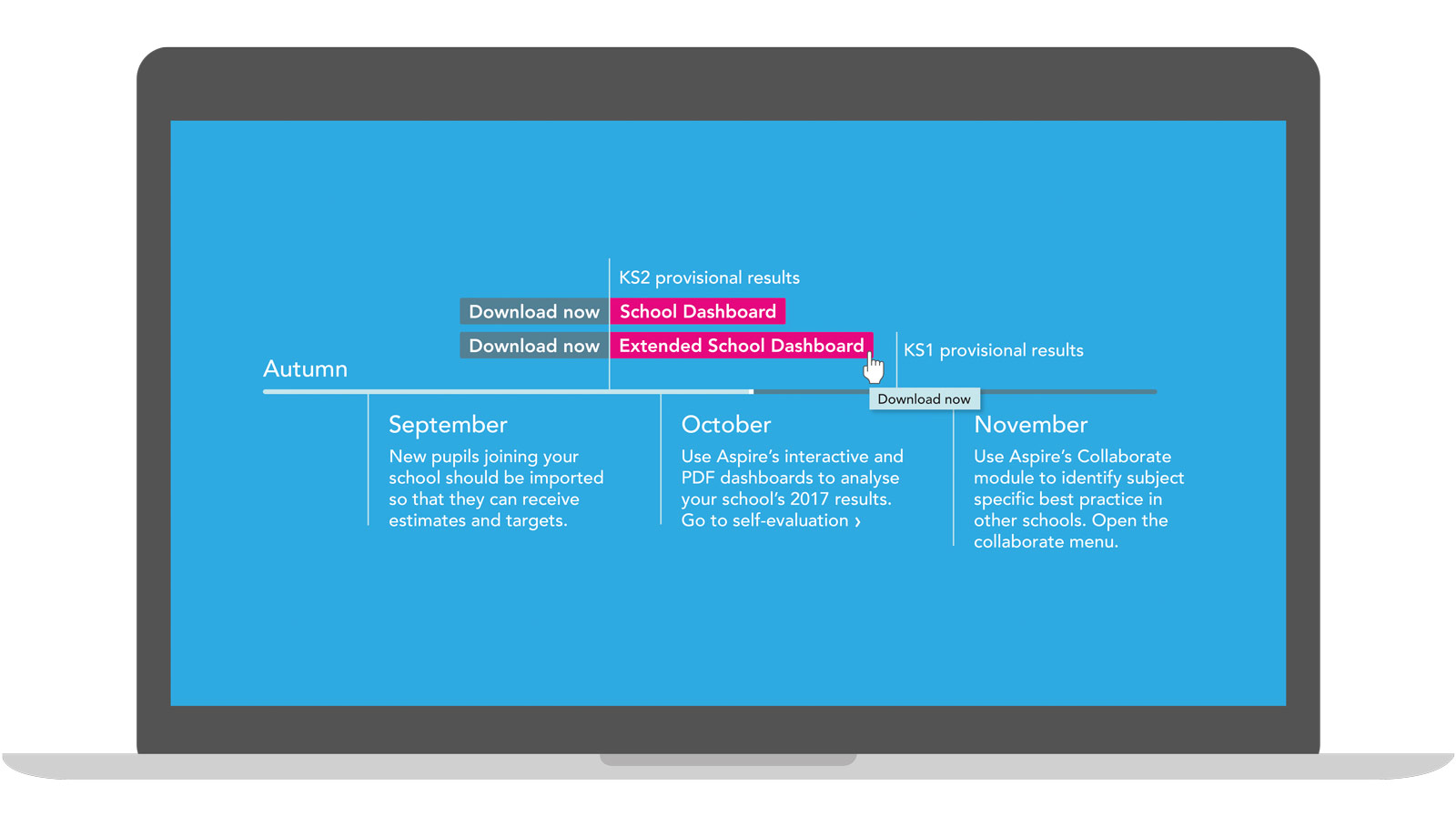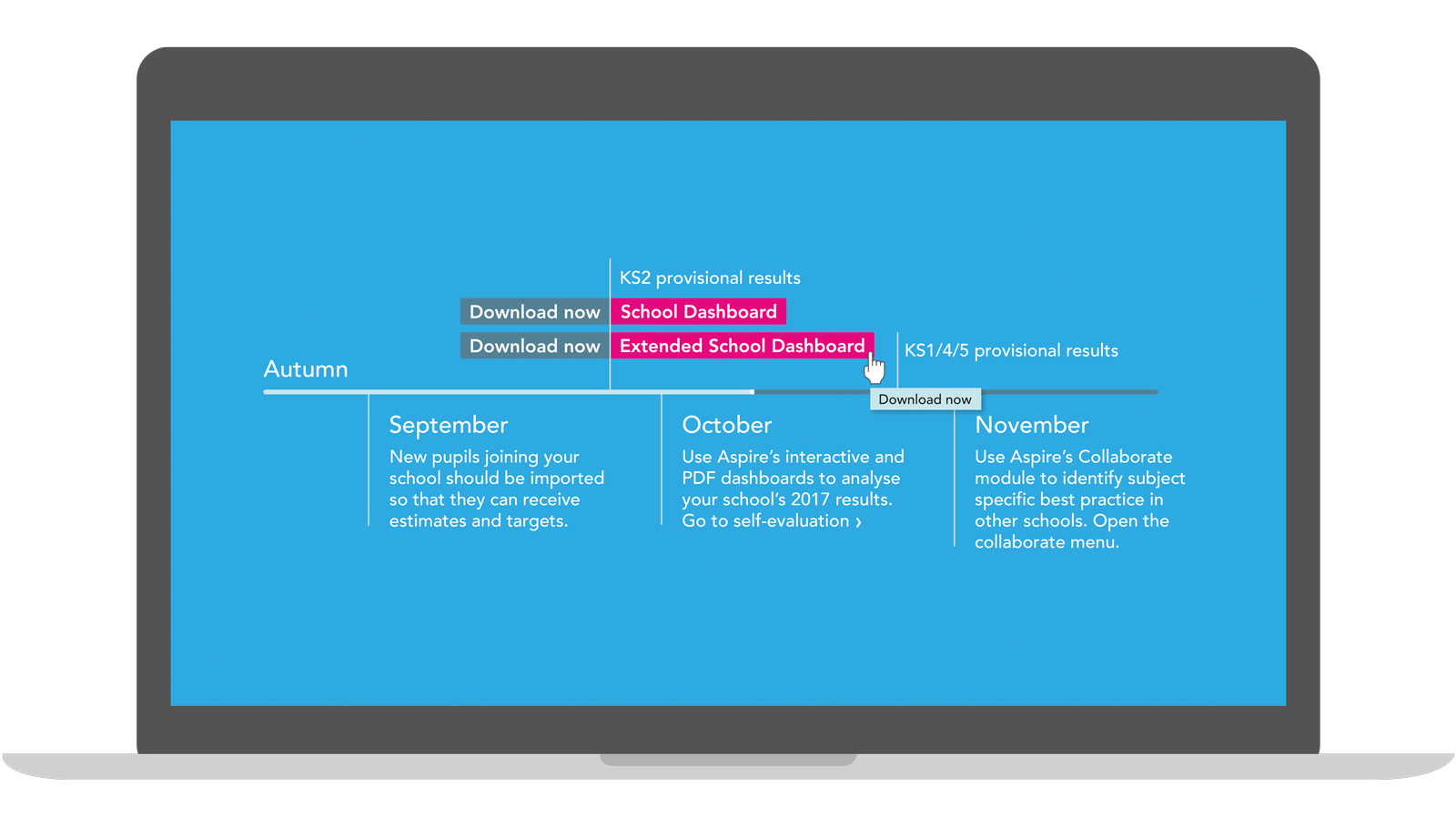 A new way to access your Aspire dashboards. We'll bring the data to you!
The new Aspire home page makes it easier than ever to view and access all your key FFT reports.
Term planner
Use Aspire's data calendar to plan your self evaluation and target setting work. Also provides quick access to your PDF school dashboards.
Head-up performance summary
View the latest headline performance indicators and estimates for your school directly from the new Aspire home page.
Quick access to reports
The Aspire home page now includes 'quick links' to FFT recommended dashboards and downloads along with your own favourite reports.
Online help
Whilst Aspire is easy to use, you'll find step by step guides, videos and case studies to help you interpret and analyse your data. All available directly from the new Aspire home page.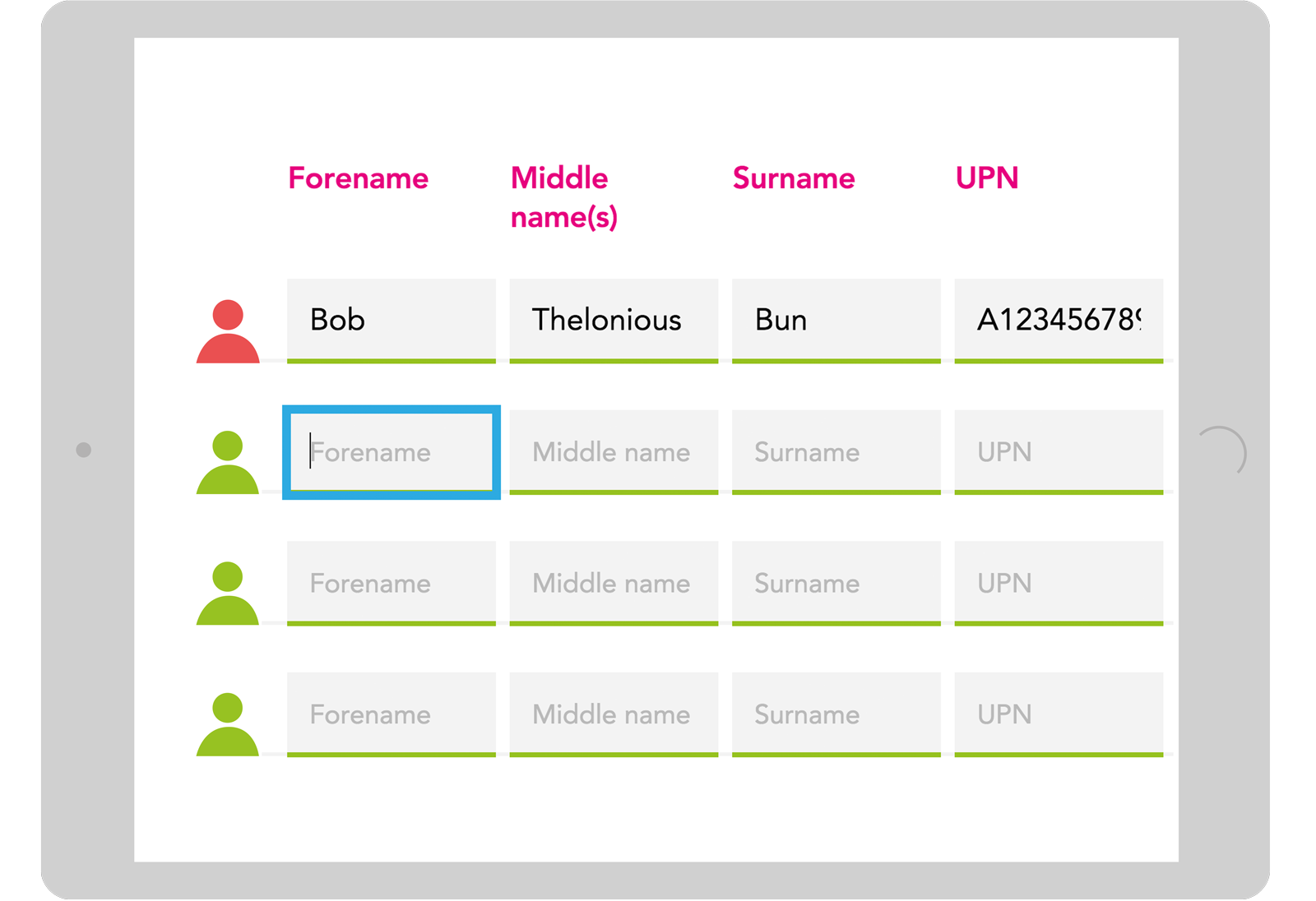 New pupils, new data, no problem
Aspire's new on-screen pupil importing makes it even easier to access estimates for new pupils the moment they arrive at your school.
Quick and simple
Aspire's on-screen importing allows you to import up-to 5 pupils at a time. No need for excel exports and imports!
Instant access to data
Intervention and support is most effective when delivered early. Access FFT estimates, prior attainment and other contextual data to support early intervention and maximise pupil potential.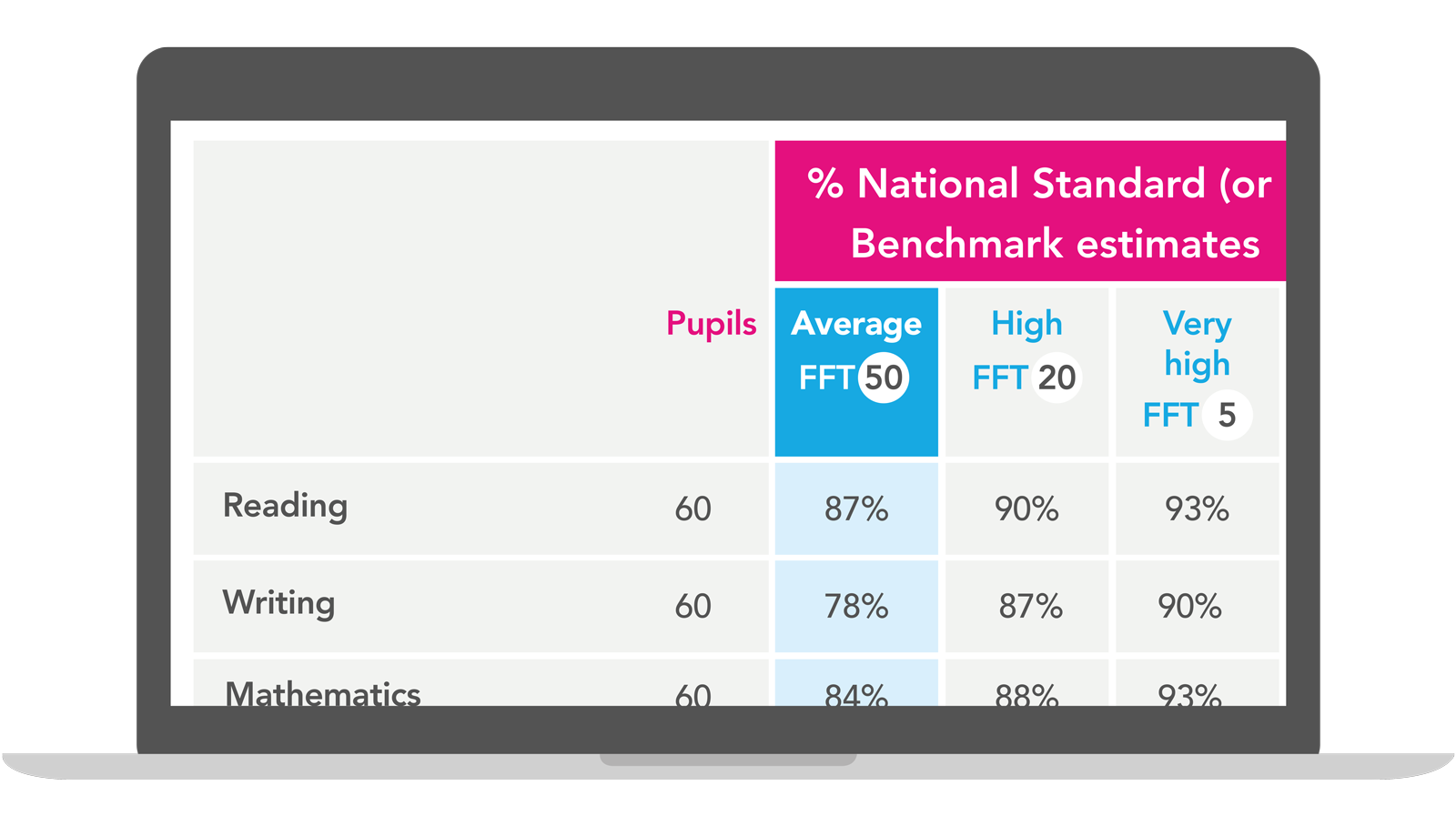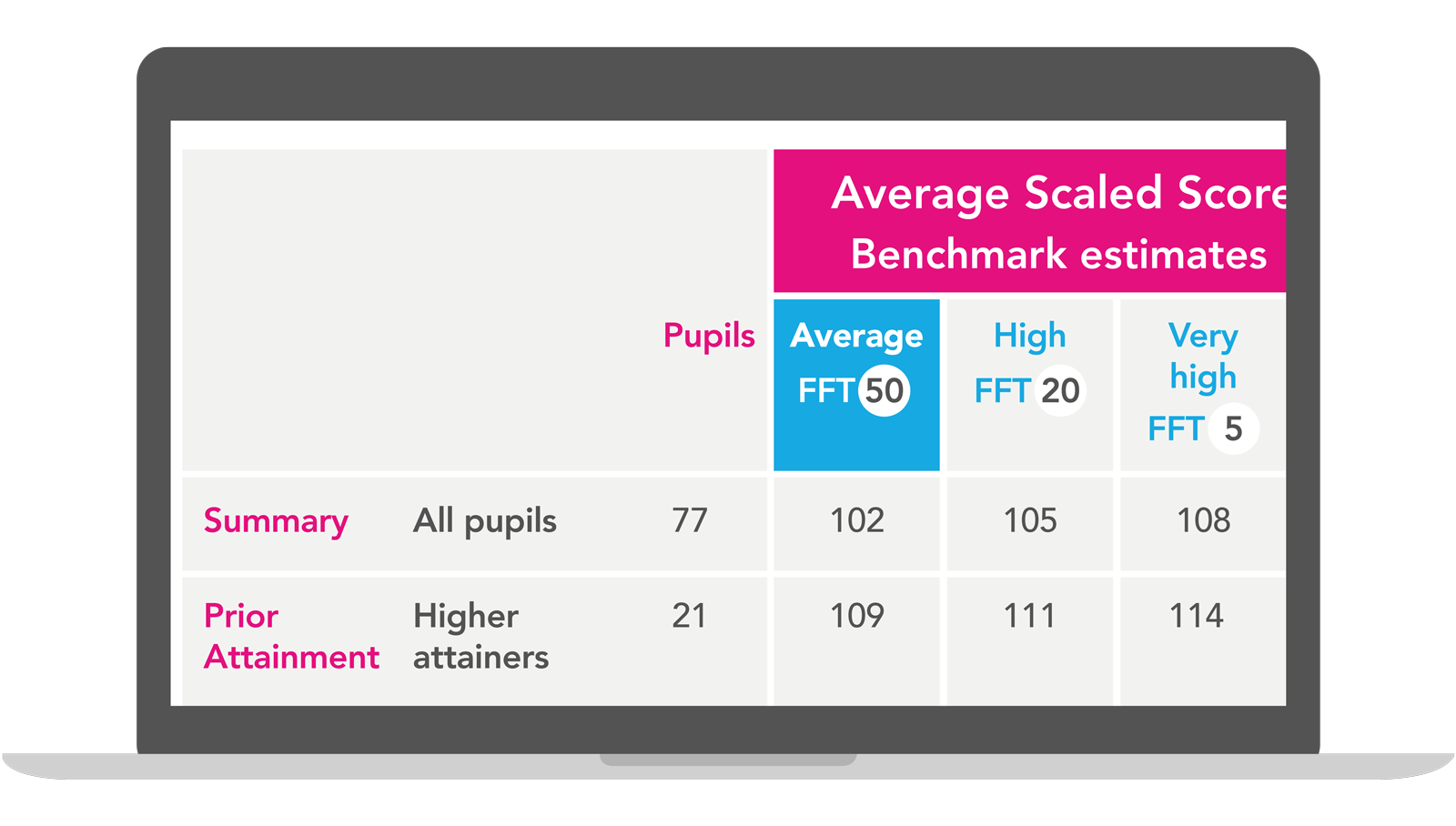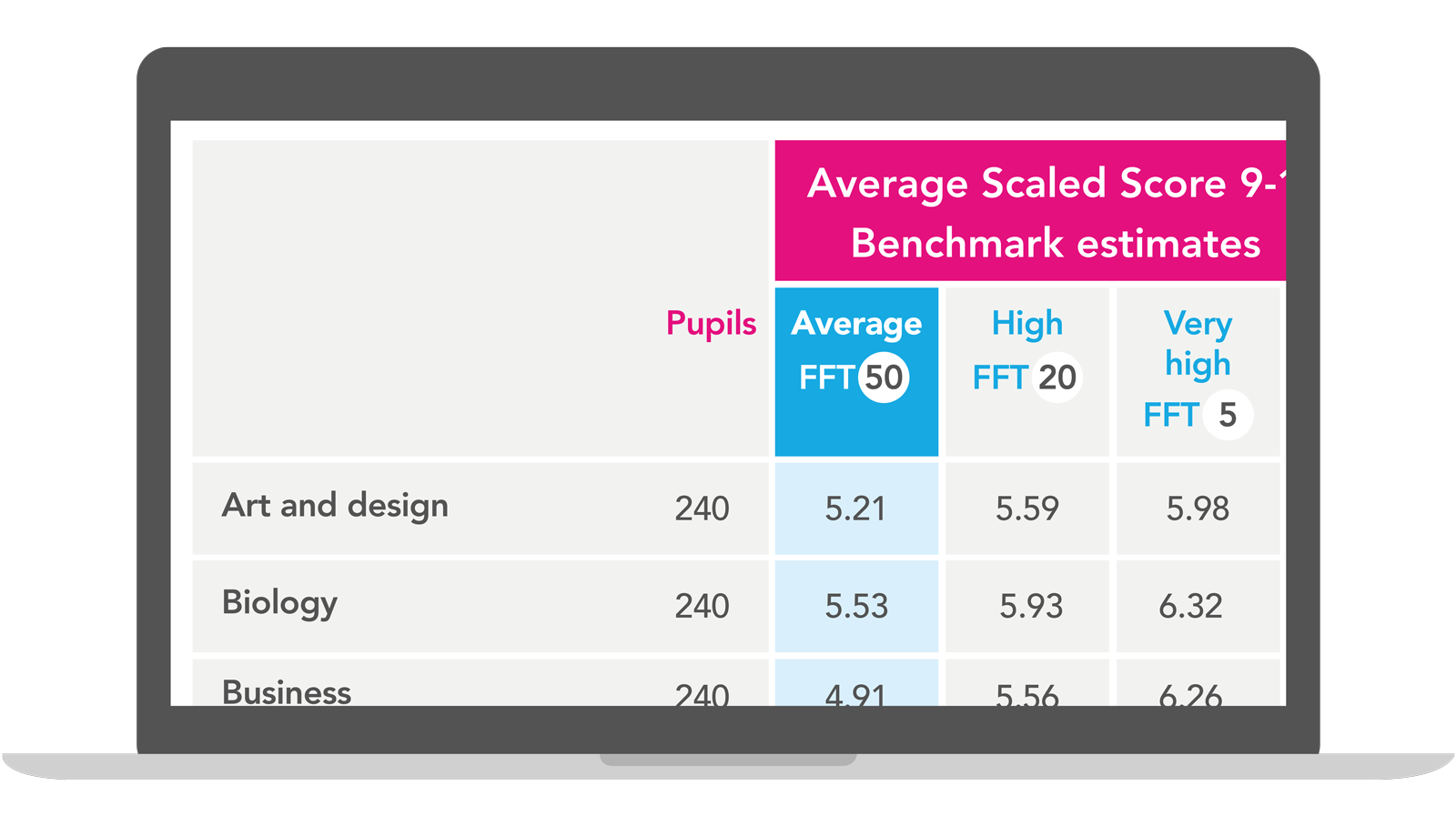 Is your school on target?
Aspire generates school targets automatically from your pupil targets. So now you can compare your school targets to FFT's benchmark estimates to see if you're on track to meet your goals.
No need to add up your pupil targets
Aspire now automatically aggregates your pupil targets into subject targets.
School estimates vs school targets
Compare your school targets against FFT's three standard benchmark estimates. Are you on track to make average, high or very high progress?
Individual AND combined subject targets
As well as targets for individual subjects – Reading, Writing, Maths, GPS – Aspire also produces combined targets for DfE headline indicators including Reading/Writing/Maths & Reading/Maths.
Extended subject choice
We've extended the range of GCSE subjects included in Aspire's Target setting module allowing you to produce aggregated subject targets for all the most popular GCSE subjects.
Are you closing the gaps?
Aspire automatically aggregates targets at pupil group level. Use Aspire to compare targets for disadvantaged vs non-disadvantaged pupils and see if you're closing the gap.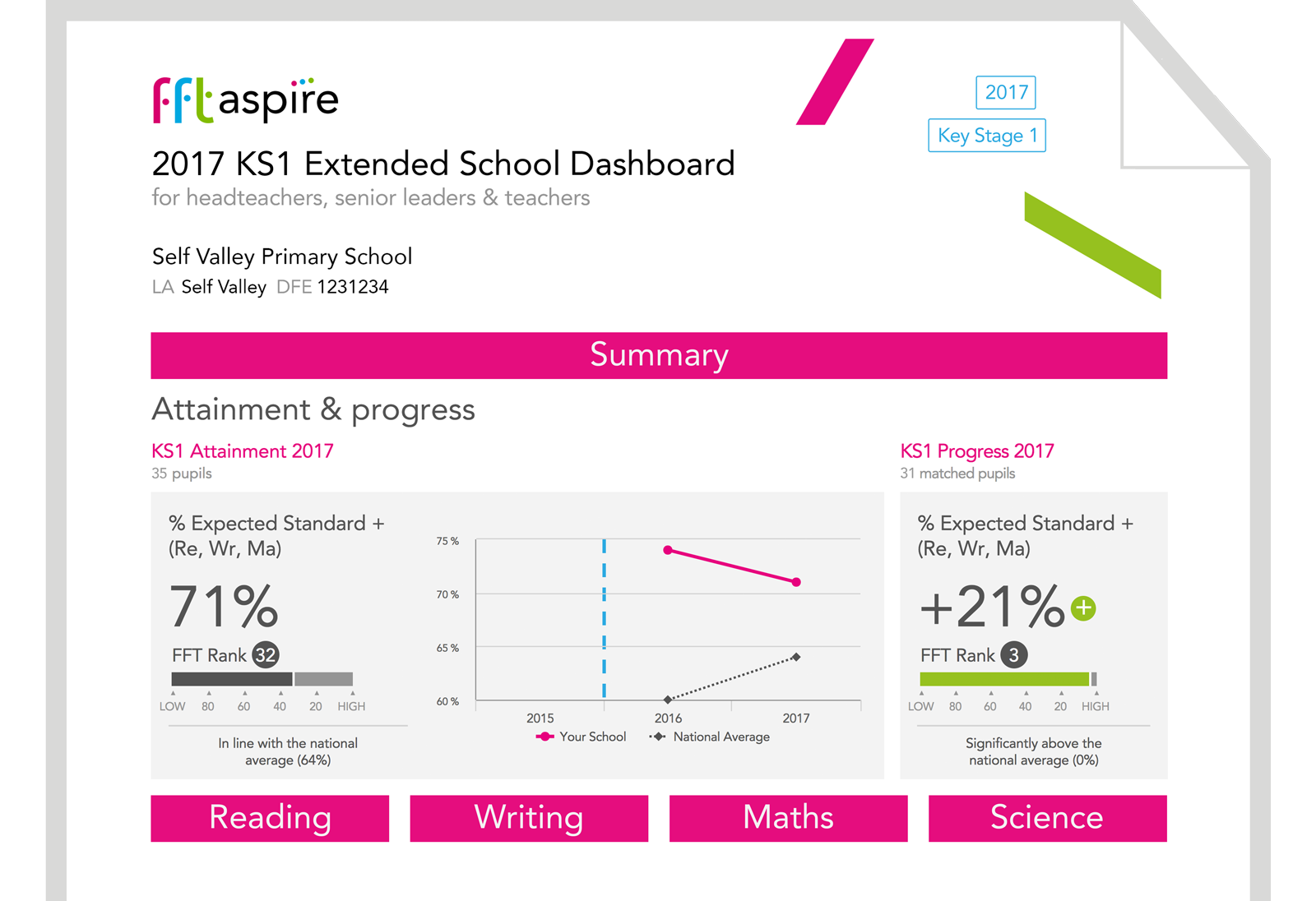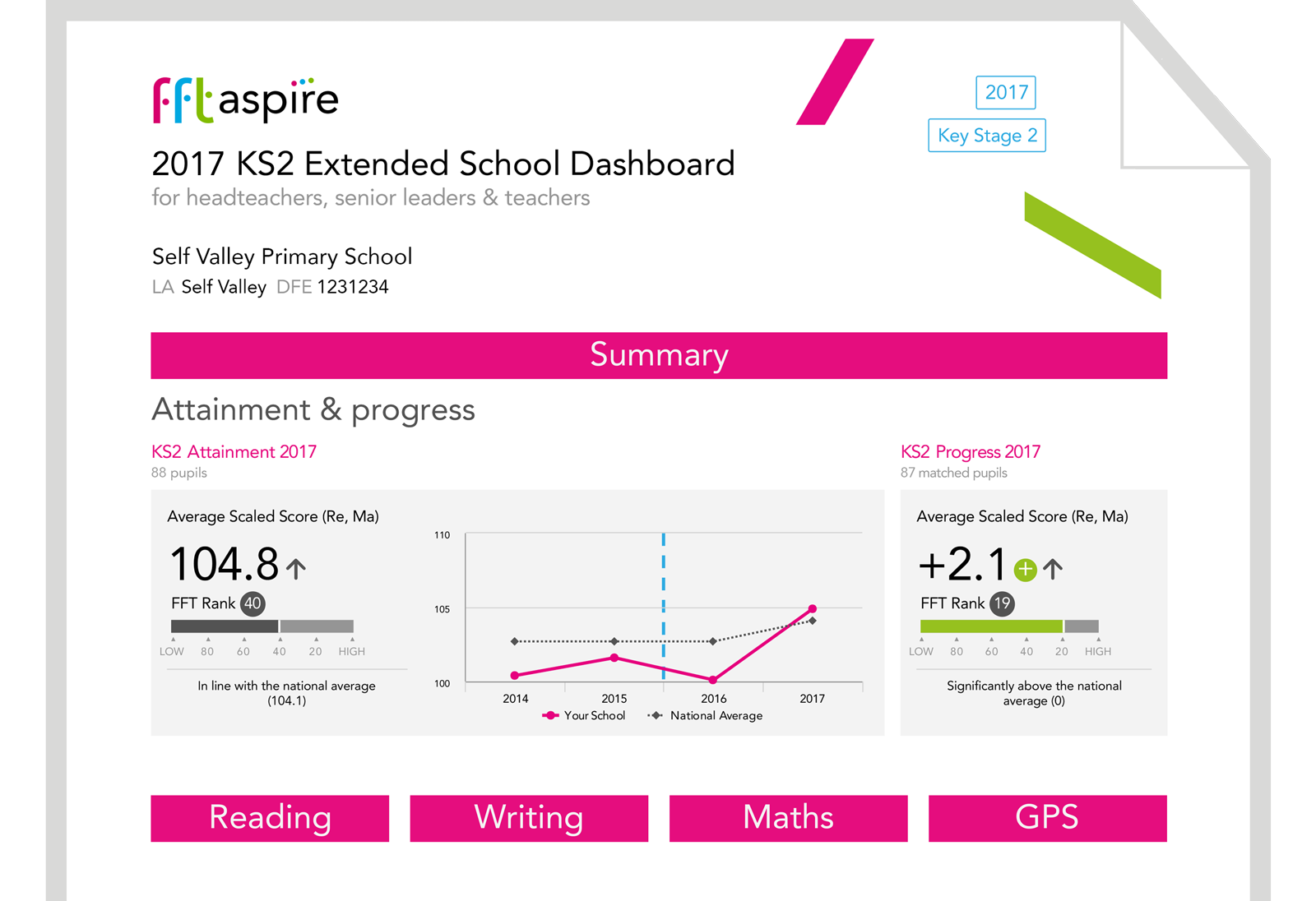 A deeper, wider view of attainment and progress in your school
An extended view of your school in a single PDF document. Clearly identify strengths & weaknesses across subjects and pupil groups.
The long and short of it
Longer than a standard Aspire PDF School Dashboard, MUCH shorter than a RAISEonline summary report. The Extended version of the school dashboard provides the perfect balance between detailed analysis and usability.
Subject-specific focus
The extended dashboard includes subject specific sections allowing you to focus on the areas that matter for your school.
Seamless interaction with the main Aspire system
The Extended School Dashboard is the starting point for your school self evaluation and blends seamlessly with the main Aspire system. Use the extended dashboard to identify issues and delve further using the full interactive features available in Aspire.
Quick and easy access
Both the standard and extended dashboards can be downloaded directly from the new Aspire home page.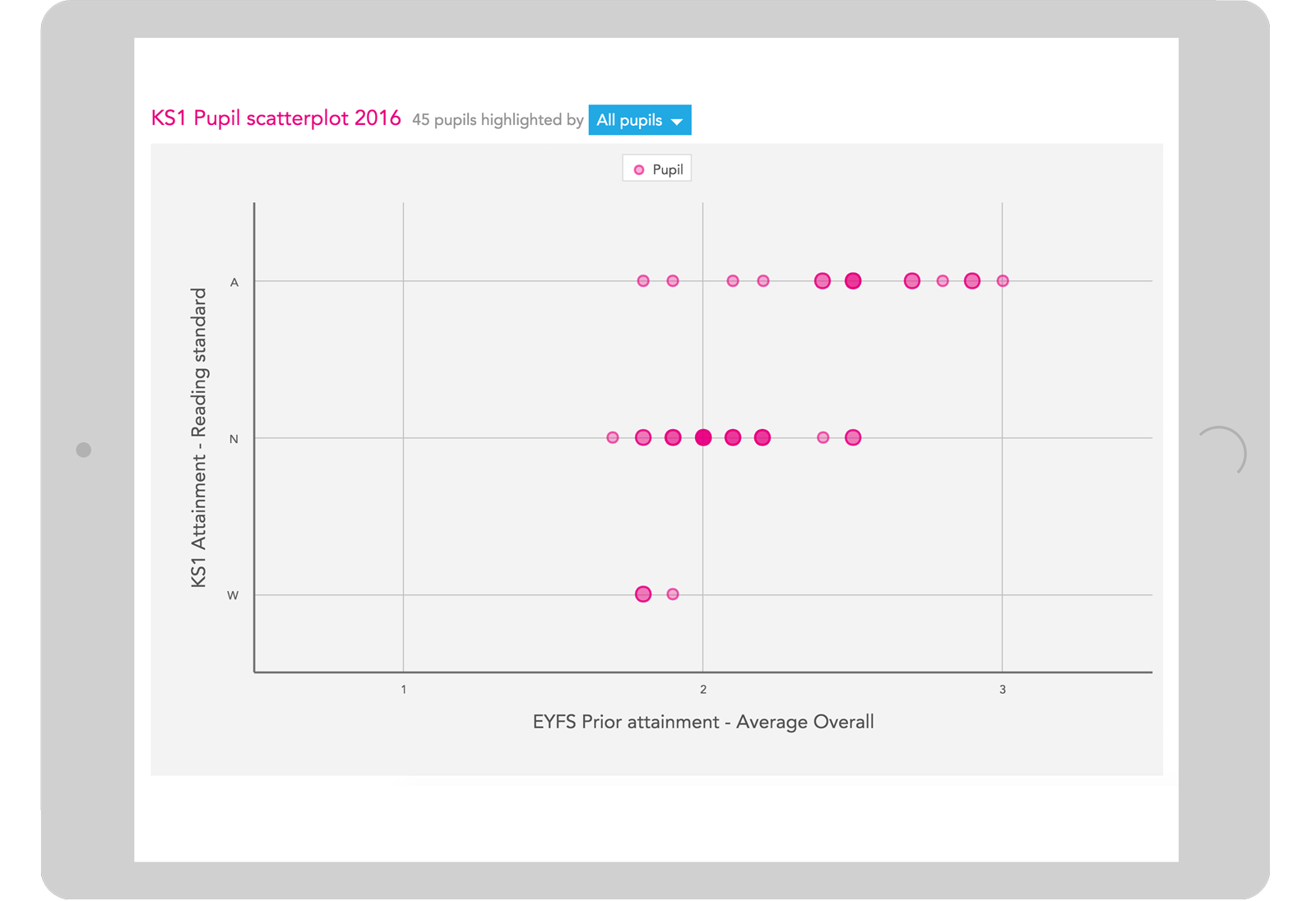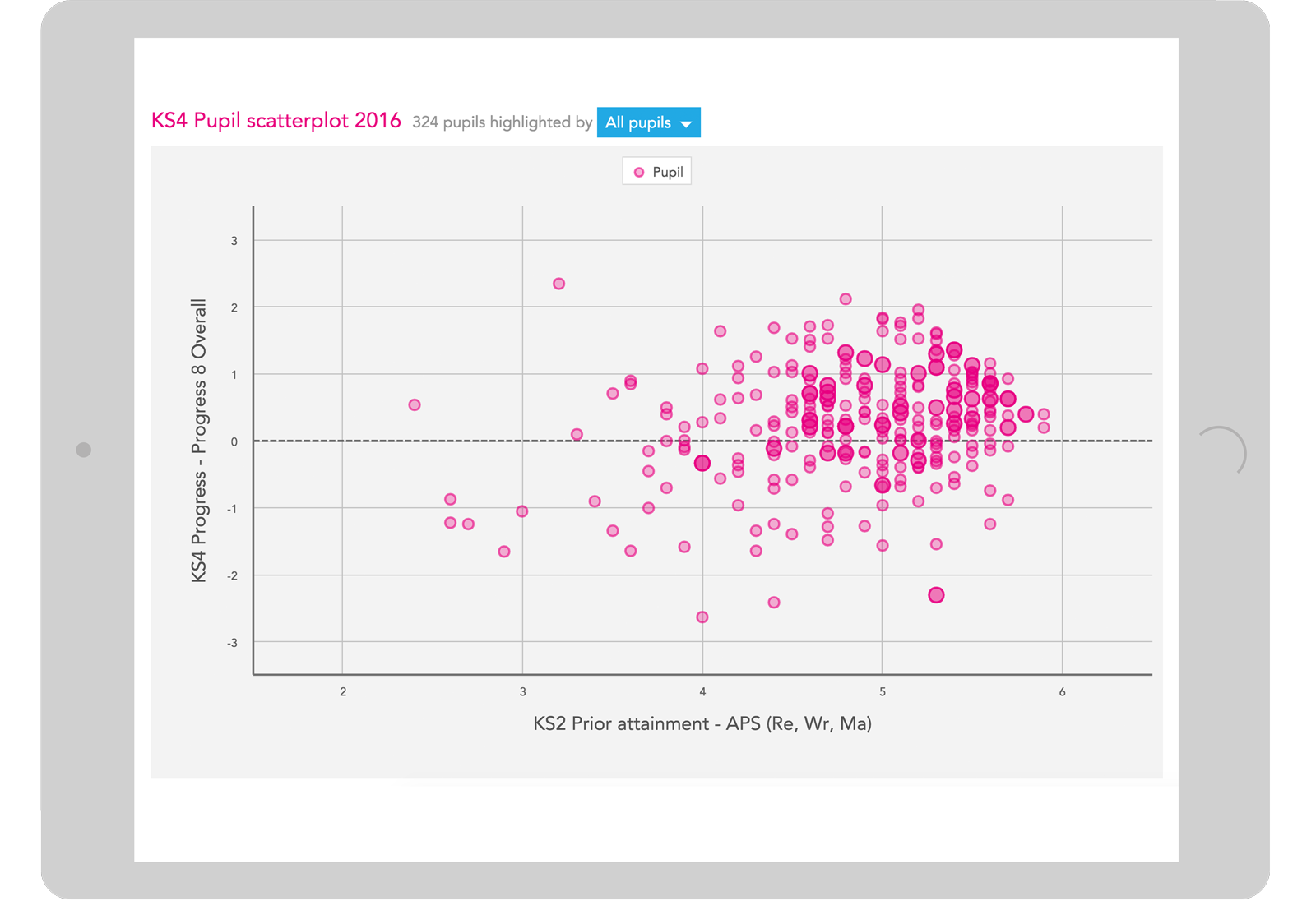 Enhance your evaluation using Aspire's new Pupil Scatterplot feature
We've now added pupil scatterplots to Aspire's self evaluation dashboards making it even easier to analyse your performance visually
Quick and easy to use
Plot all your pupils on a single chart.
Focused outlier analysis
Quickly identify excellence and under performance on the same chart.
Extended set of indicators and criteria
Chart attainment, progress, estimates and prior attainment across a wide range of individual subjects and headline indicators.
Pinch and zoom
Use Aspire's zoom facility to 'zone in' on a group of pupils. Then simply click a pupil to reveal their performance.
Chart ANY group of pupils
Aspire's Advanced filtering system allows you to select and highlight the performance of any group of pupils in your school. Use in conjunction with Aspire's new 'Live Pupil Editing' functionality to analyse individual classes or intervention groups.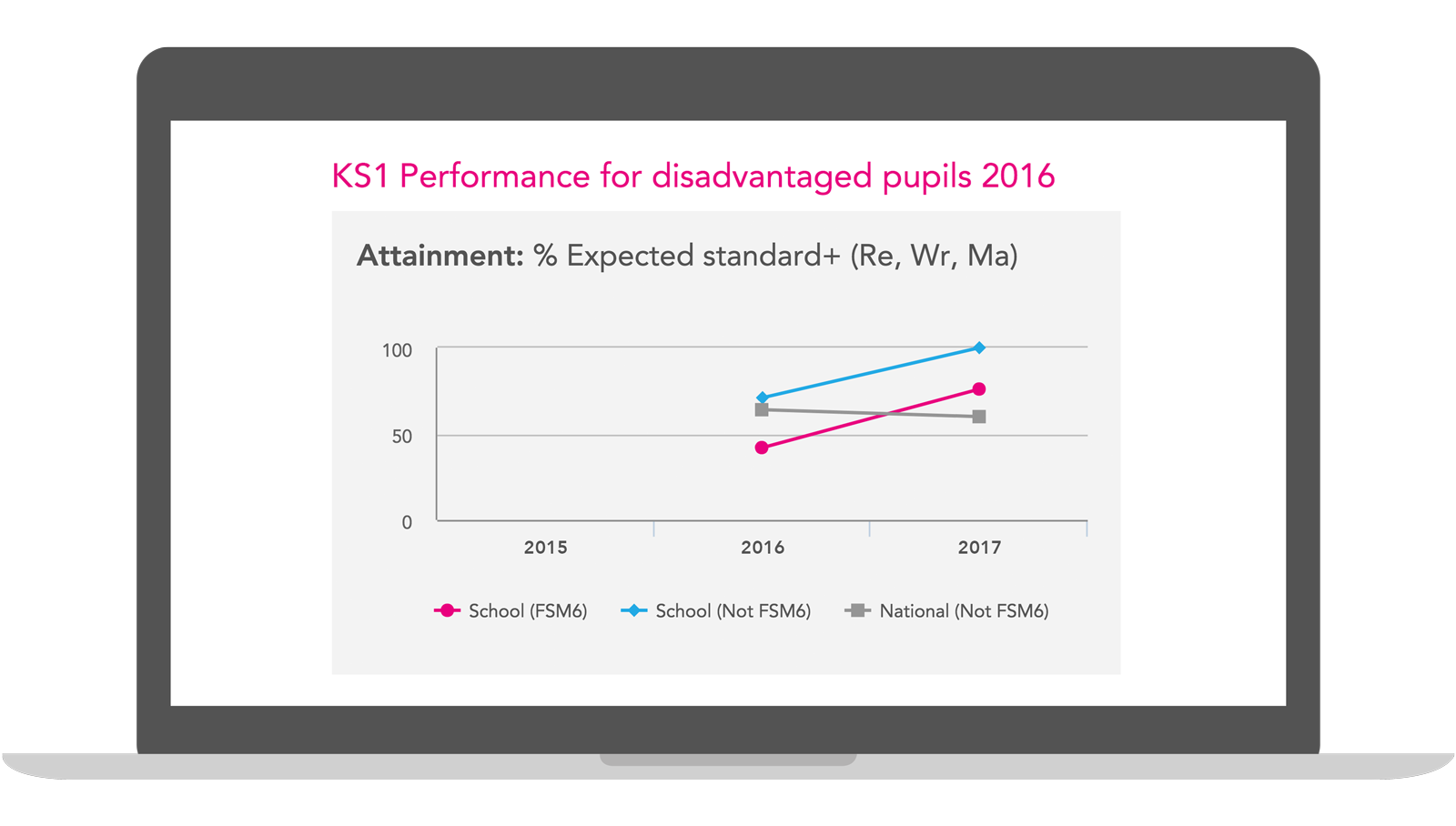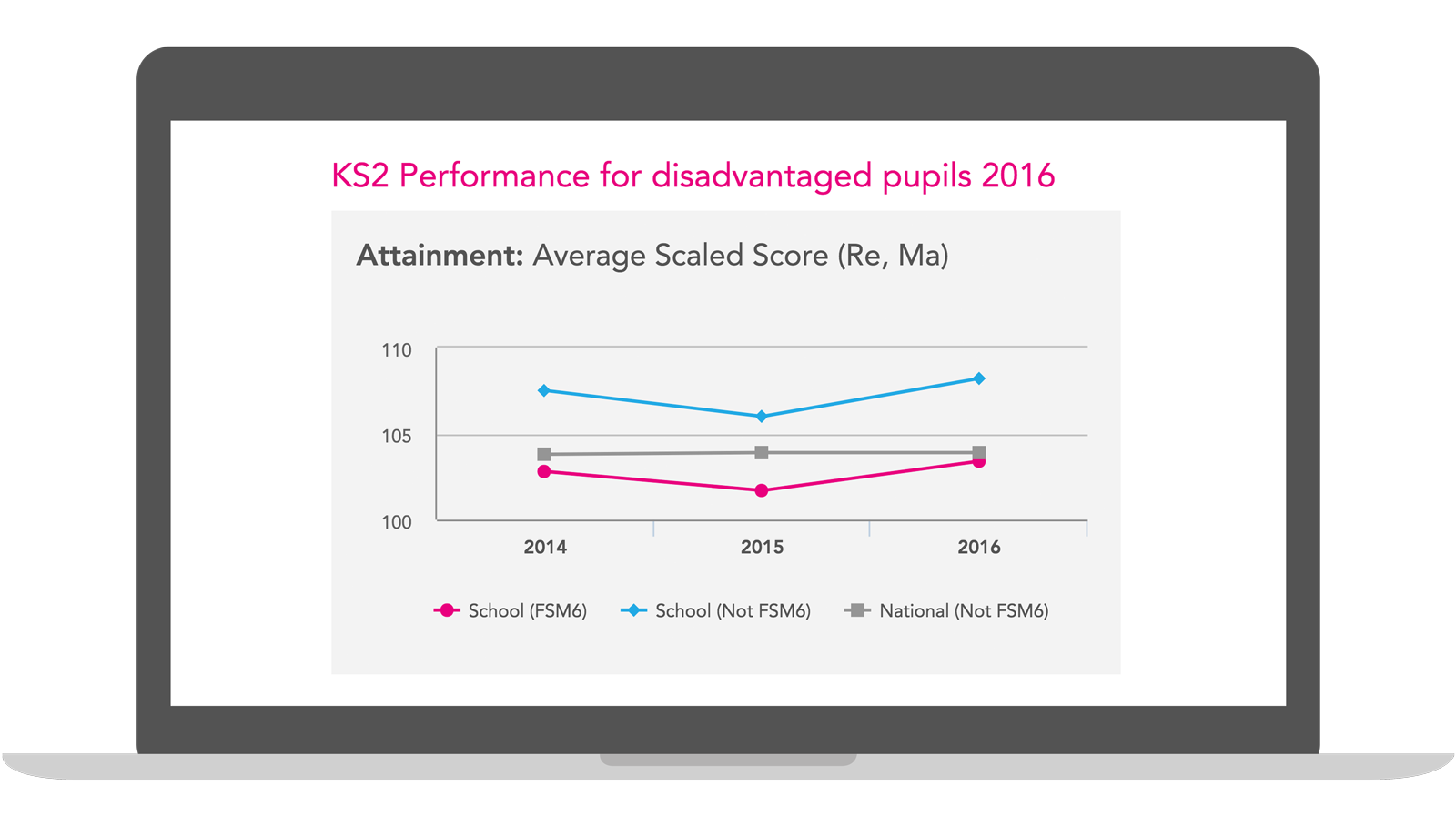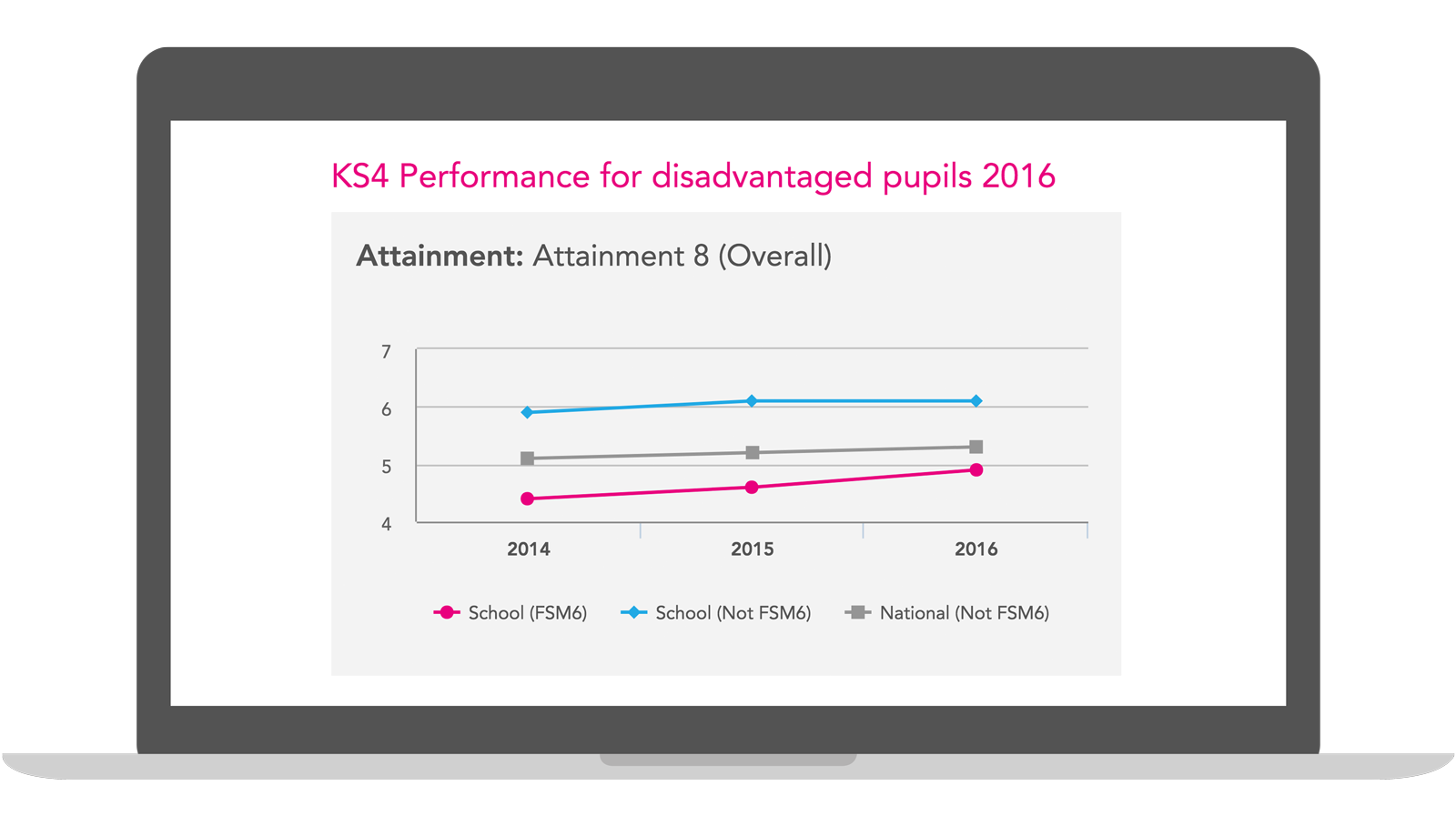 Aspire now includes a specific Disadvantaged report to help you focus on this critical group of pupils.
Measure attainment and progress gaps
Compare the attainment AND progress of disadvantaged/non-disadvantaged pupils in your school to national comparator groups for any indicator.
Easy to use bar chart analysis
Aspire's simple bar chart analysis allows you to clearly identify progress gaps across all major pupil groups.
Highlight strengths and weaknesses
Use Aspire's statistical significance to quickly identify potential issues along with significant changes in performance over time.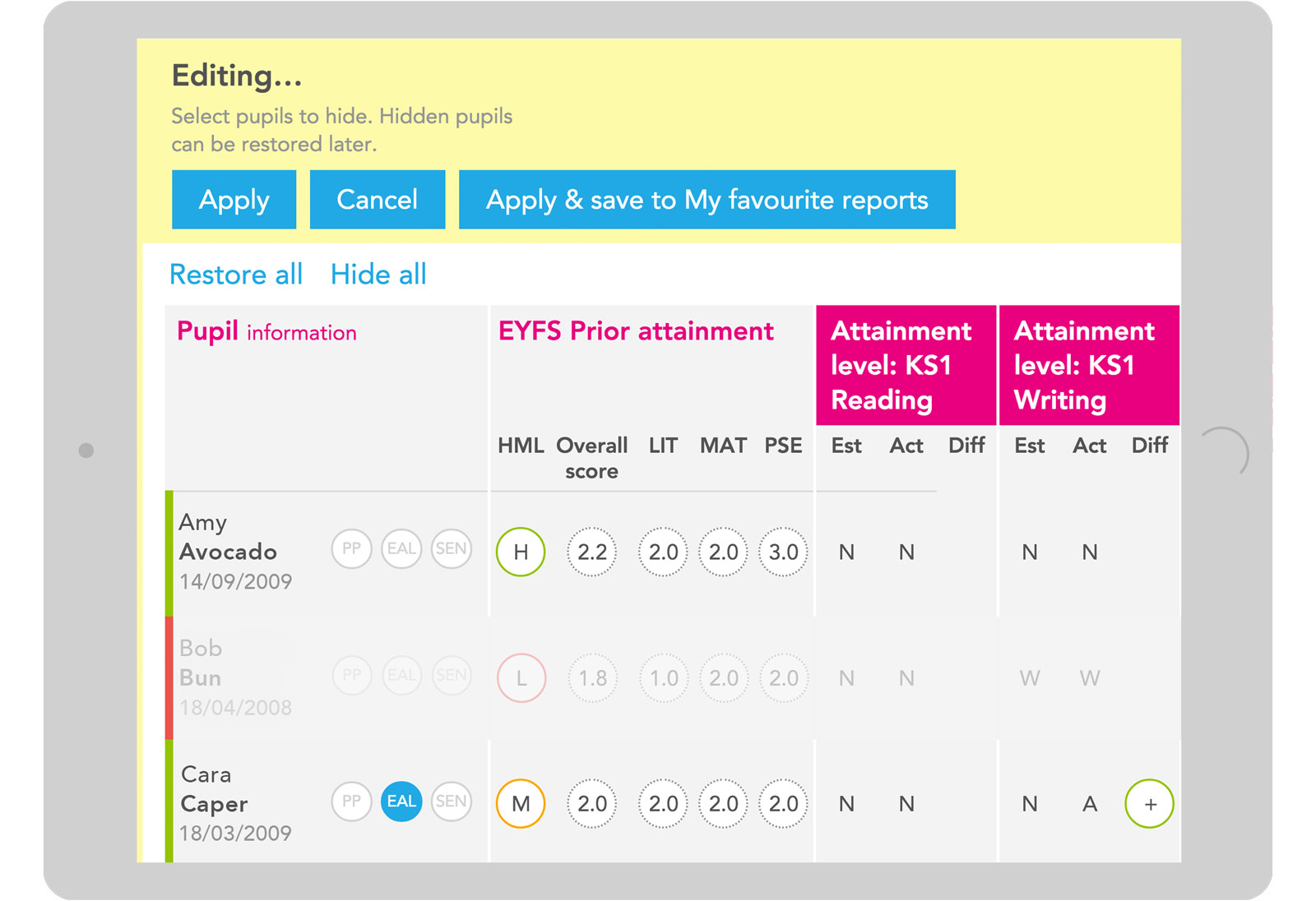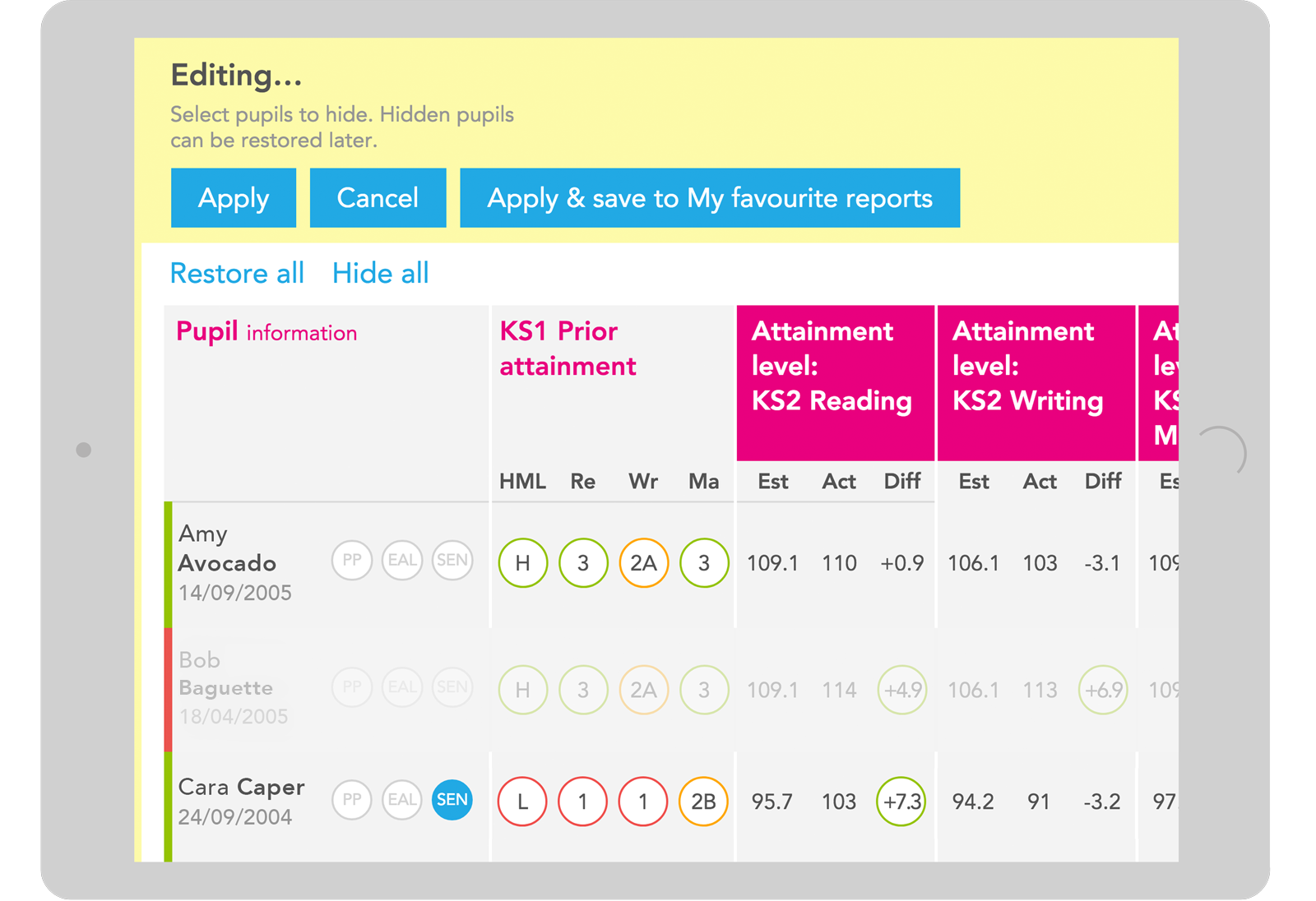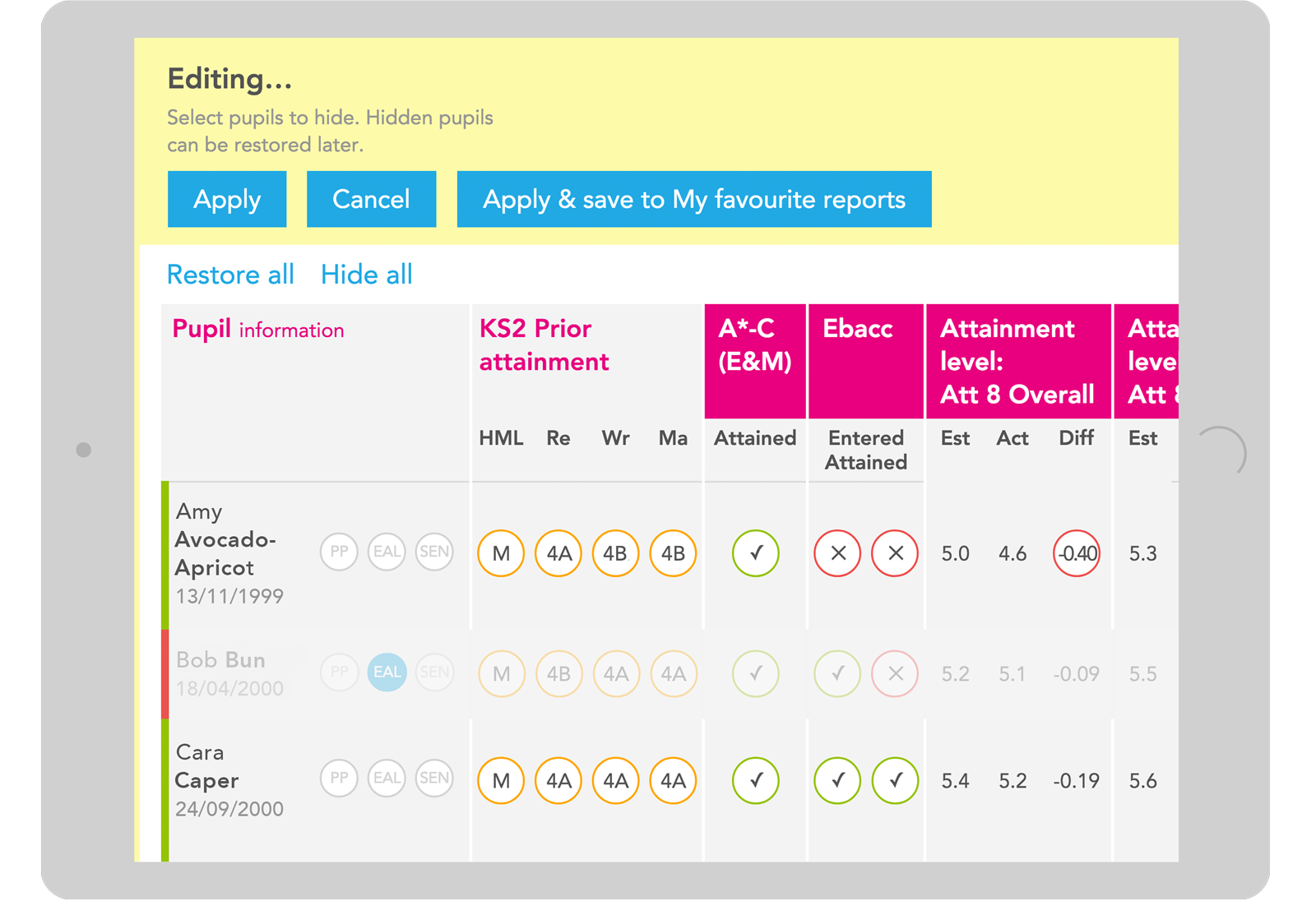 Make your Aspire dashboard truly bespoke with Live Pupil Editing
Aspire's new 'Live Pupil Editing' feature allows you to create a self evaluation dashboard for any set of pupils in your school
Create a dashboard for ANY group of pupils
Remove pupils that shouldn't be included in performance tables; produce class based or intervention group analyses.
Quick and easy to use
Simply select or unselect pupils on-screen.
Available to everyone
No need to wait for your administrator to create a group for you. Any Aspire user can create their own bespoke dashboard.
Demonstrate impact and effectiveness
You've been working with a specific group of pupils over the last year. Then why not create a dashboard to clearly and objectively demonstrate the impact of your work?
Save that dashboard
Once you've selected a group of pupils, you can save your settings so that you never need to do it again! Your 'favourite' dashboard is available whenever you login.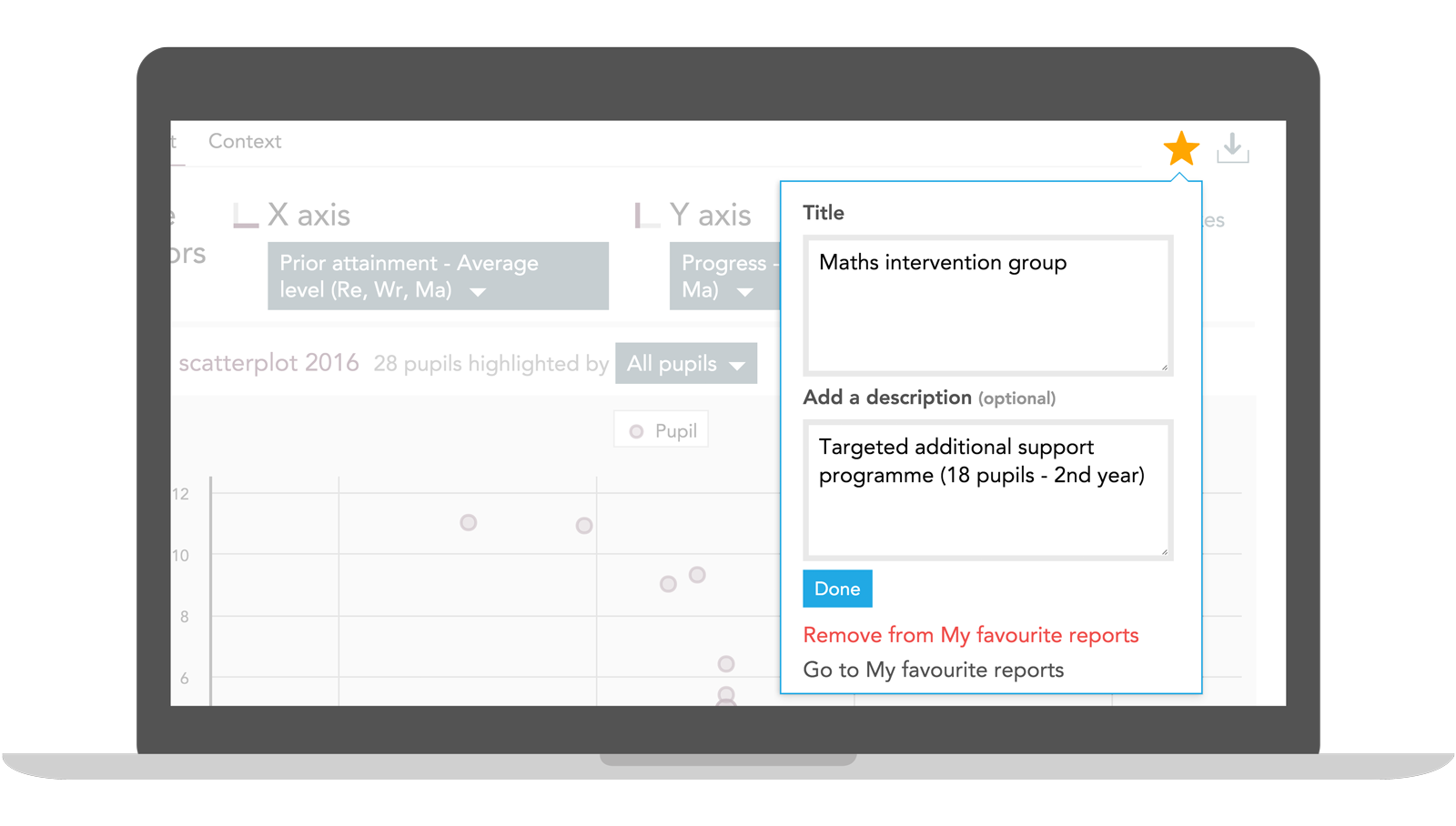 Our favourite new feature
Aspire now allows any user to 'favourite' a report along with all of its settings. Find it, save it, use it again and again!
Create and save a range of 'standard' dashboards for your school
Save a range of standard dashboards for your school – Disadvantaged, SEND, Low attainers, EAL and more.
Focus on the things that matter
Once you've saved a report you can share the link with others, allowing your school to focus on the issues that really matter.
Clearly demonstrate impact
Create and save dashboards for specific groups of pupils that allow you to clearly demonstrate the positive impact your school is having. A single 'outcomes based' document, created in seconds, and perfect for inspection!
Favourite a bespoke dashboard
Works for any group including individual classes or intervention groups.