2019 KS4 Early Results Service
Upload your results, download your dashboard!
---
THIS SERVICE IS NOW CLOSED.  IF YOU UPLOADED YOUR RESULTS TO ASPIRE THEN YOU CAN DOWNLOAD YOUR EARLY RESULTS REPORT FROM THE 'SPECIAL REPORTS' AREA IN ASPIRE.
Last year, FFT launched its first ever KS4 Early Results Service. The response was fantastic and over half of secondary schools in England took part enabling them to download a national analysis of their results (including an accurate Progress 8 score) in early September.
This year we're being even more ambitious! We're extending our report to include EBacc and Open indicators and we'd like EVERY Aspire school to benefit from this free service. The process is simple - just upload your KS4 pupil results securely to Aspire and then download your dashboard a few days later. It only takes a few minutes and you'll have access to the first national results analysis of 2019!
View an example report
---
Key dates for your diary:
---
By Fri 6 Sep

The final deadline for uploading results to FFT Aspire

Fri 13 Sep

Access your KS4 Early Results dashboard from FFT Aspire
---
---
Please be aware that the FFT KS4 Early Results Service does not replace any statutory submissions or any other independent agreements that you may have in place to share data with your LA, MAT or Academy chain.
Your FFT KS4 dashboard at the start of term!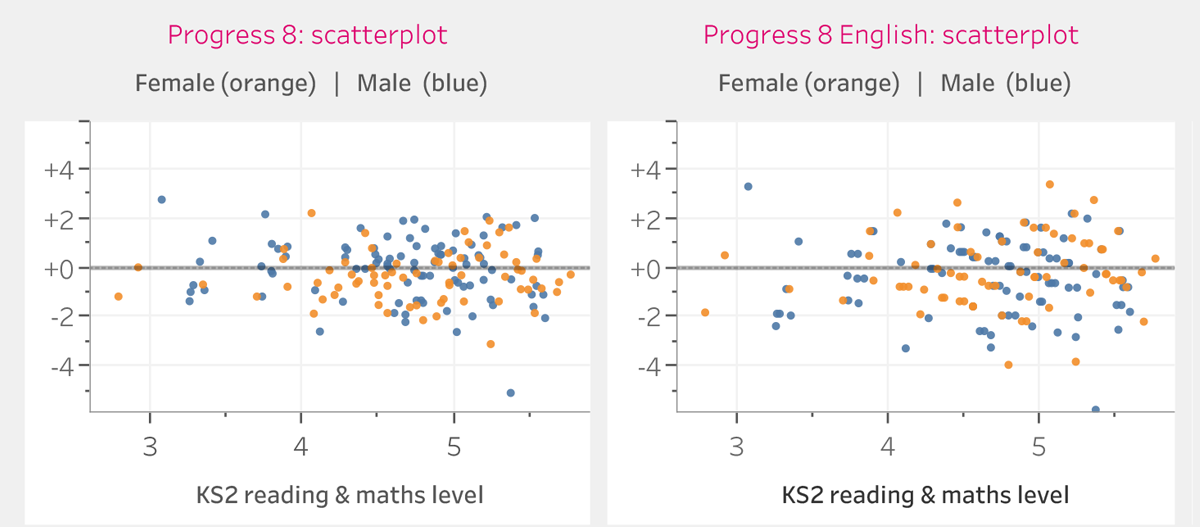 An early analysis of your 2019 KS4 results including an accurate 2019 Progress 8 score at the start of term

Includes all key Attainment 8 and Progress 8 indicators (Overall, Ebacc, Open) as well as English and Maths comparisons

Whole school, pupil group and subject-specific analyses

Comparative 2019 FFT national indicators

2019 KS2 to KS4 value added progress analysis of all key indicators
View an example report
---
What do I need to do?
Log in

Log in to FFT Aspire, then select the spanner icon at the top of the screen. In the menu, open the section called 2019 KS4 results upload and choose Upload your 2019 KS4 results for analysis by FFT.

Upload

Upload your KS4 pupils results by Friday 6 September. You'll need to have Aspire 'Manage Data' access privileges to do this.

View your report

Once you have successfully uploaded your results, that's it! We'll take over from here by analysing your results alongside other schools taking part. Your report will be available to download from Aspire by Friday 13 September.
Whilst the process is very simple and should take less than 5 mins to complete, we've included a full step-by-step guide to ensure that everything goes smoothly.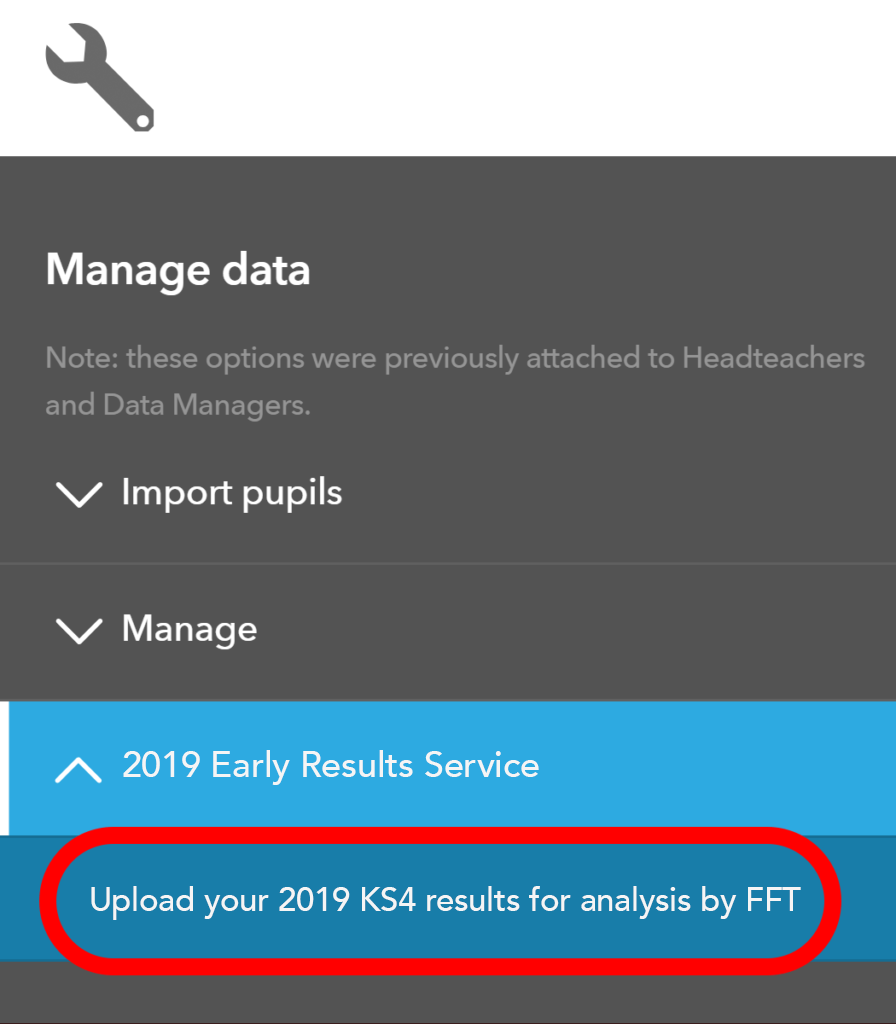 2019 KS4 Early Results Guide (PDF)
It's all free!
There are no additional costs - this is a free service for all Aspire schools.
Log in to FFT Aspire
---
For further details about the FFT 2019 KS4 Early Results Service please email support@fft.org.uk or telephone us on 01446 776262 (option 2).