Co-operative Learning (CL) is a school wide strategy that utilises peer teaching and support to great effect across all lessons and learning.
Five Co-operative Learning Behaviours (or 'Goals') are introduced in Nursery and Reception and used throughout the school. Teachers explain and model learning behaviours, and children are provided with positive feedback in the form of team points or cheers when they demonstrate the target behaviour.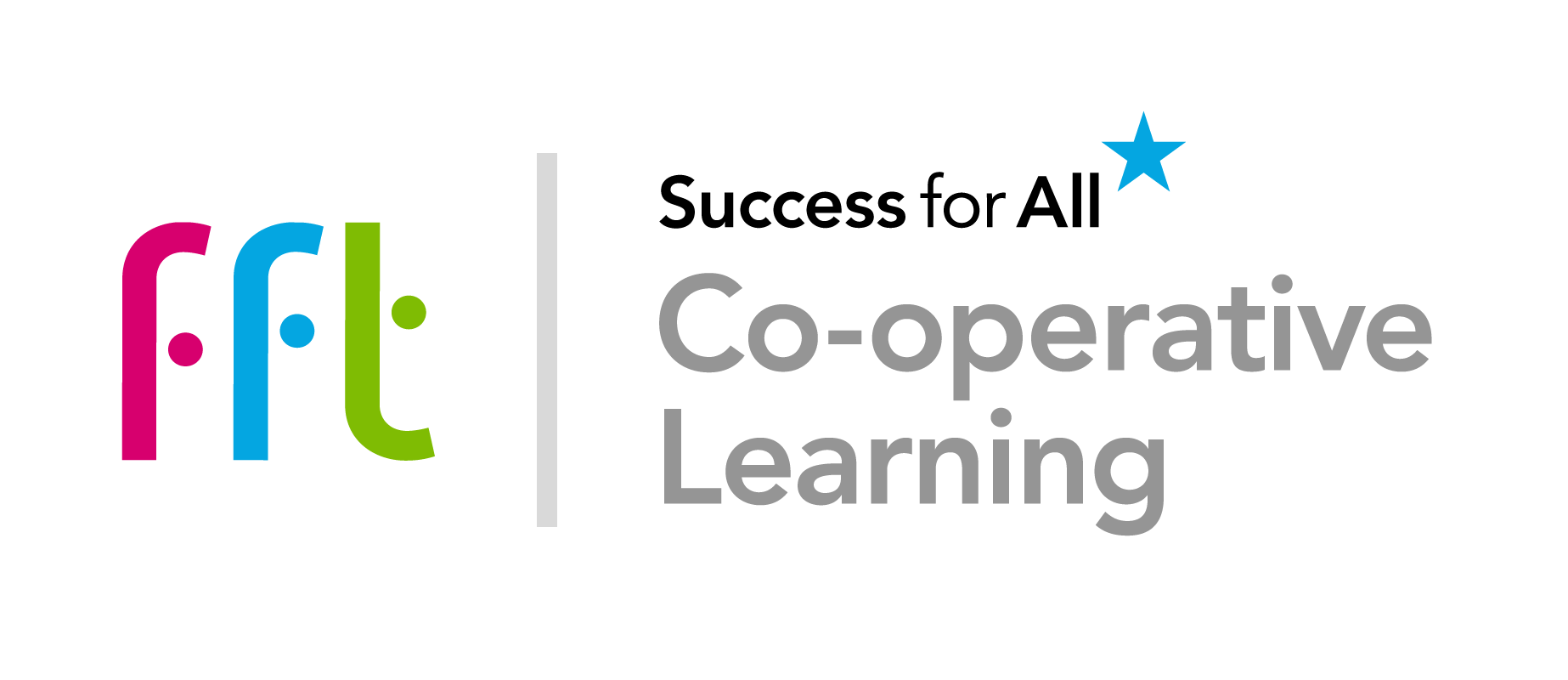 The powerful combination of modelling learning behaviours followed by explicit feedback develops advanced learning skills, often called metacognitive strategies. Co-operative Learning has been described as 'a more humane, engaging and social teaching system' (Slavin, 1983). By improving academic performance and friendships, children's self-esteem improves and they come to believe in their own abilities.
The benefits of co-operative learning
Progress and Attainment: the effects on children's progress and attainment are positive and long-lasting, regardless of age or subject matter.
Attendance: children are more engaged and attendance increases because their contributions are solicited, respected, and celebrated.
Improved relations: children who work co-operatively learn to value each other regardless of ethnicity, disability or other differences.
Critical thinking skills: frequent opportunities for critical thinking significantly improves children's skills in this area.
Communication and language: co-operative learning provides a structure for children to communicate frequently during lessons, significantly improving their communication and language skills.
Social skills: as children learn to work together, their social skills improve.
Heightened self-esteem: when children's work is valued by team members, their self-esteem increases dramatically.
Consistent whole-school teaching and learning approach
A programme to help your pupils become highly-skilled, independent learners
5 co-operative learning behaviours