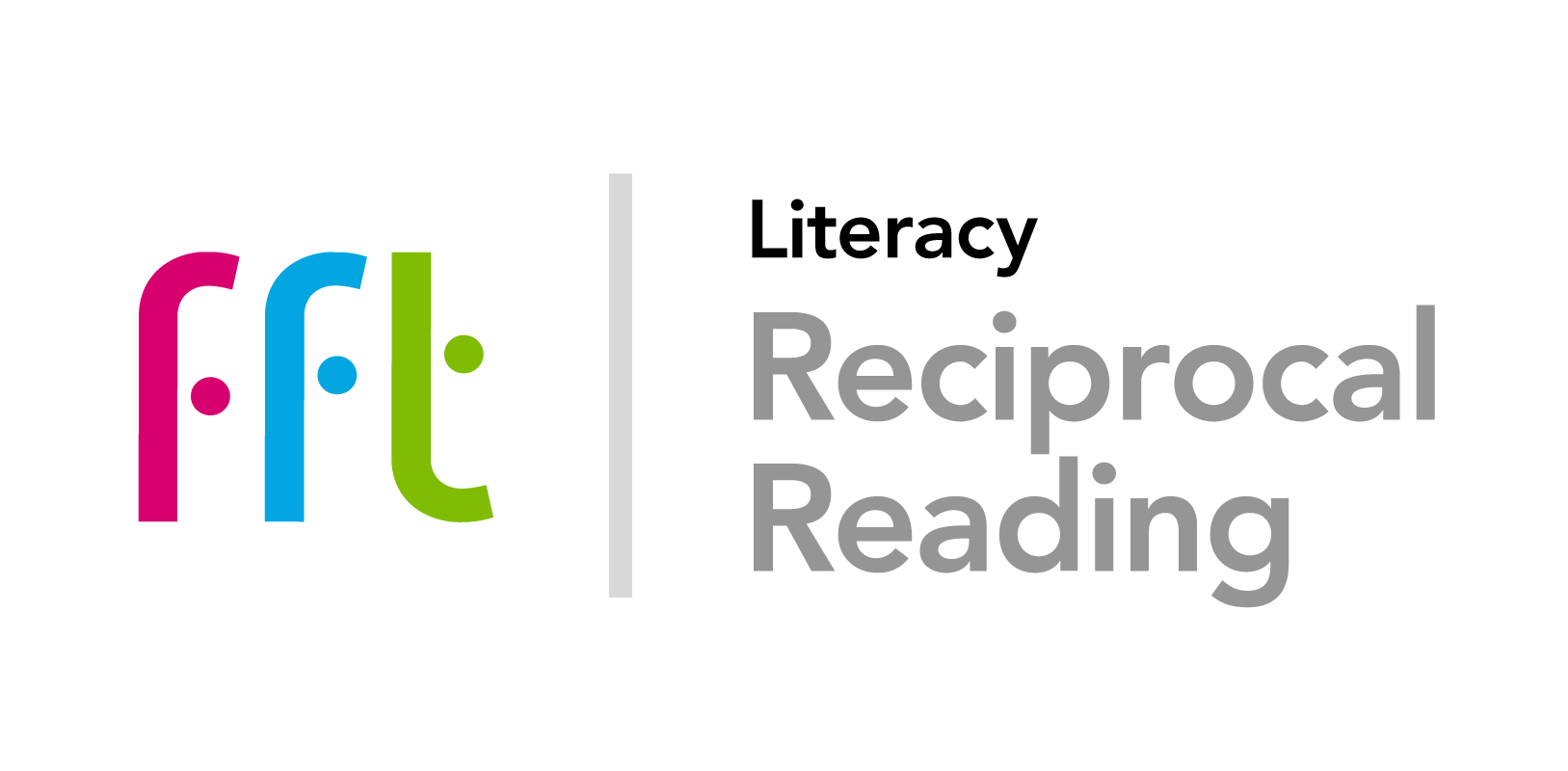 An effective and proven approach to developing reading and comprehension
What is it?
Reciprocal Reading is a structured, talk based approach to developing reading and comprehension — a kind of 'talk for reading'. It supports children's understanding of text by enabling them to discuss confusions and misunderstandings, but also promotes the use of some key reading comprehension strategies.
Who is Reciprocal Reading aimed at?
Reciprocal Reading can be used for whole class and group reading, for reading in different subjects and as an intervention programme. As an intervention it is particularly effective for children who can decode but do not fully understand what they read. It can also be used effectively with very able readers too.
Reciprocal reading will help children that:
Can read but struggle to understand
Can't explain their understanding to others
Read very slowly because they are focusing on accurate decoding so struggle with flow and meaning
Read too fast and don't pay attention to what they are reading
Only read for plot events, not details
Have a limited reading repertoire
Lack confidence when reading new or unfamiliar texts
Have impaired understanding through limited understanding of vocabulary
Read text avidly but never question the meaning of words
Find it difficult to cope with specialist texts from different curriculum areas
Have a look at our sample materials
Many schools tell us that it has revolutionised the way that they teach reading, particularly at Key Stage 2. Most importantly, we find children reading with more enjoyment and enthusiasm.
"
Target pupils are making extremely good progress with reciprocal reading because it has transformed their attitudes to themselves as readers… Pupils now seek out the teacher requesting reciprocal reading sessions
Headteacher at School
"
There is genuine excitement about the RR process as both a strategy for a whole class approach and as an intervention. Pupils have responded enthusiastically and have familiarised themselves quickly with the 4-step model.
MAT
"
Staff and pupils are very positive about the process. It has complemented the school's approach to reading and helped to place the emphasis on oral contributions by pupils. This has had the effect of encouraging pupils to speculate, infer and challenge one another through dialogue."
Co-Head Teacher
"
Both staff and pupils alike can see the benefits of using this interactive approach and pupils themselves are suggesting that they both enjoy and appreciate the approach: '…it gets us to speak more,' and '…it helps us understand the books more,' are two typical comments from pupils."
Headteacher
FFT has trained more than
teachers and teaching assistants in the principles and practice of reciprocal reading.