Understanding pupil performance in 2020
With no national performance data available this year from the DfE or Ofsted, FFT previously offered the 2020 Primary Results Service, providing schools the chance to access important data for internal self-evaluation, estimating future progress and yearly transition.
In response to a number of requests from schools, this service has been reopened to provide a final opportunity to receive FFT benchmark estimates for your current Y1 and Y3 pupils and self-evaluation reports for your 2020 end of Key Stage cohorts.
What's involved?
Following consultation with headteachers, this free and optional service for Aspire schools covers EYFS, Key Stage 1 and Key Stage 2.
Simply add your Teacher Assessments to Aspire in order to access a full range of Aspire self-evaluation and estimate reports for 2020.
Quick & simple
The process is easy. Simply download an Excel template and add your pupil assessment data.
Then upload the template to Aspire and we'll process your results.
Go to FFT Aspire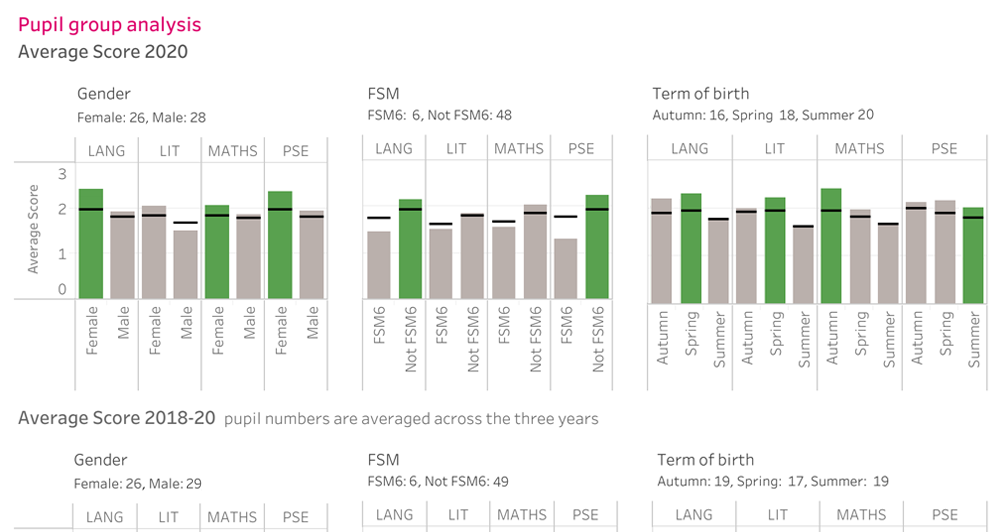 EYFS PDF report with national attainment comparisons across all 17 ELGs
Summary EYFS analysis
Pupil Group analysis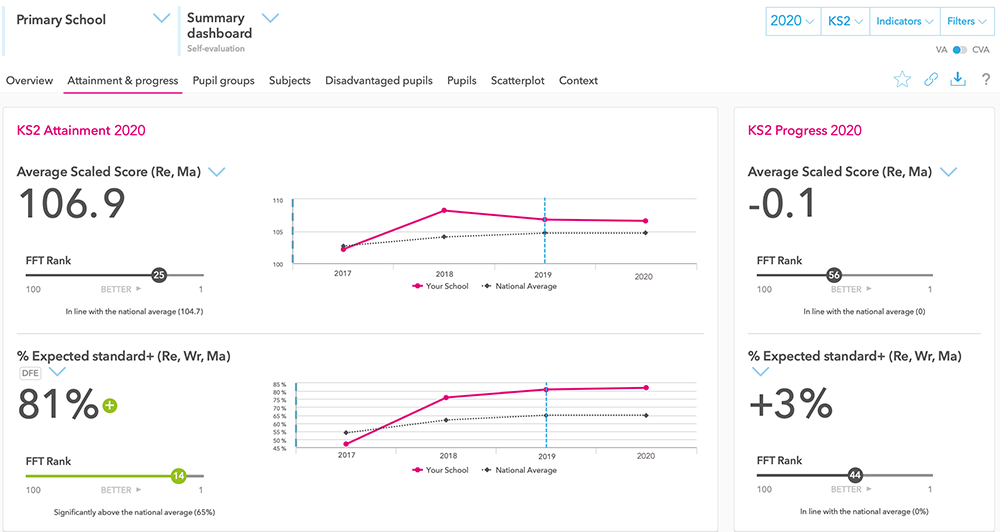 Full Aspire interactive KS1 & KS2 dashboards
Full national attainment and VA progress analysis
All your regular Aspire reports including subjects, pupil groups, pupils, scatterplots.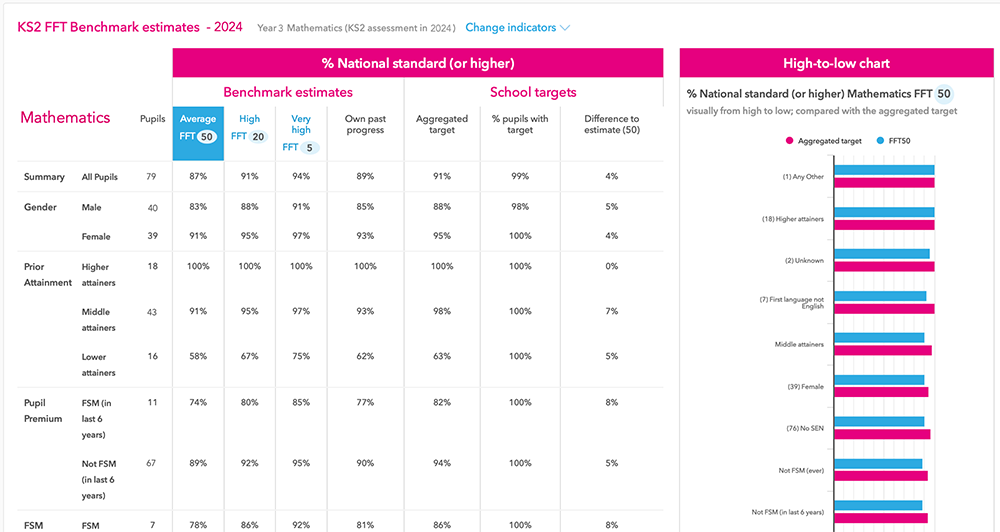 Full access to Aspire's Target Setting dashboards
New 2020/21 Y1 (KS1) and Y3 (KS2) cohort information
Pupil, group and school level estimates of future performance at KS1 and KS2
It's simple
Just upload your EYFS, KS1 or KS2 Teacher Assessments to FFT Aspire by Friday 11 December 2020.
Upload an Excel template
Simply download one of our pre-populated* Excel templates.
Then just add your Teacher Assessments and upload your completed file in Aspire.
*Prepopulated for KS1 and primary schools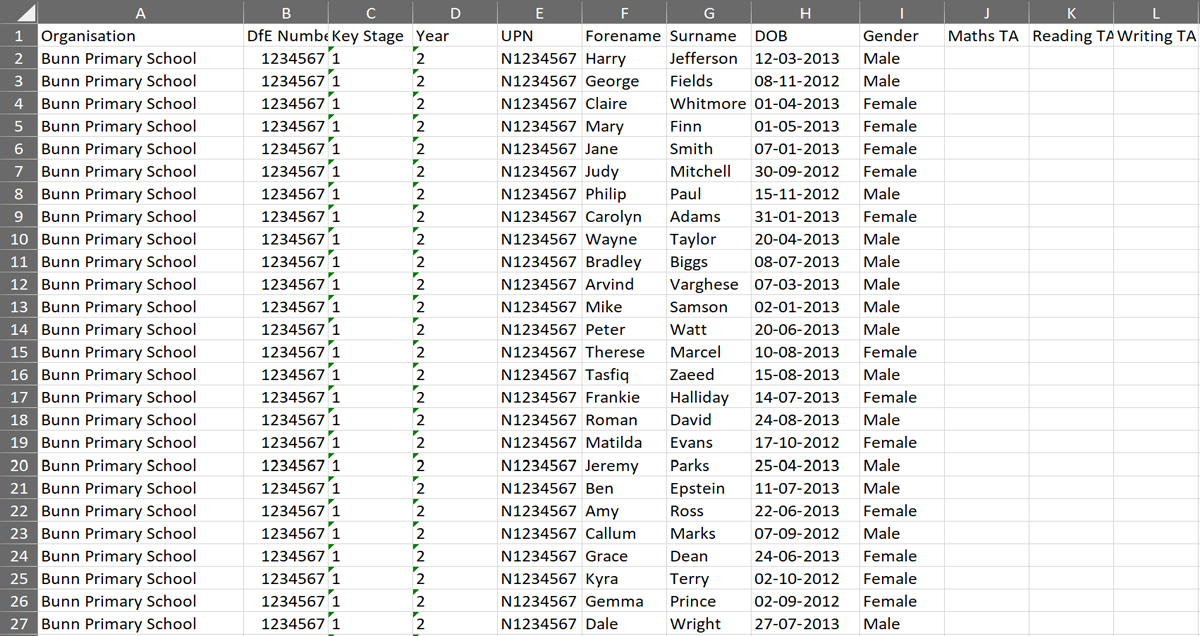 Monday 9 November

The 2020 Results Service opens.

Friday 11 December

Window for providing KS1/2 TAs and ELGs closes.

January 2021

KS1/2 Aspire interactive dashboards
EYFS special PDF reports
Year 1 and Year 3 estimates
FFT Support
Contact our support team directly by emailing support@fft.org.uk or calling 01446 776262 (option 2).
Email FFT Support